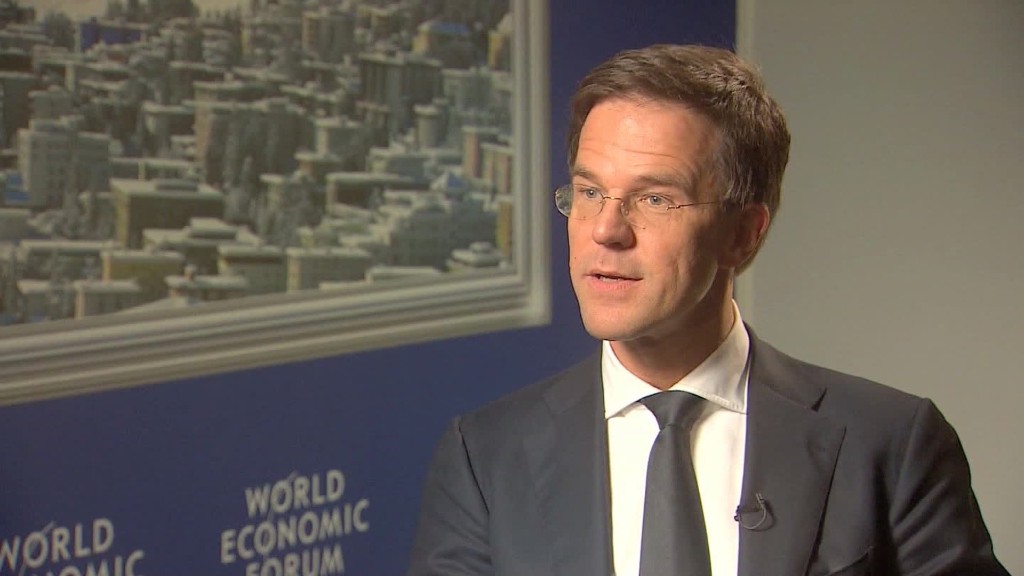 Europe's system of open borders is on the brink of collapse, a crisis that would deal a hefty blow to the region's still fragile economy.
The return of border checks and passport controls could cost Europe as much as 100 billion euros ($110 billion) over a decade, a new study has found.
Researchers for the French government say the end of border-free travel could knock 0.8% off Europe's GDP by 2025 in a worst case scenario.
The study looks at what would happen if the 26 countries in the Schengen area permanently reintroduce passport controls and checks on cars and trucks.
The Schengen area includes four countries outside the European Union -- Iceland, Lichtenstein, Norway and Switzerland. Six EU countries are not part of the zone -- they have either opted out of the agreement, or are still waiting to be admitted.
Freedom of movement is one of the EU's key principles. But an influx of migrants fleeing war and poverty has created tensions between the bloc's members.
More than a million refugees crossed into Europe in 2015, according to aid agencies. Sweden, Denmark, France, Austria and Germany have already temporarily suspended the Schengen agreement and are now checking documents of people attempting to enter at some border posts.
Related: Can Europe afford border controls?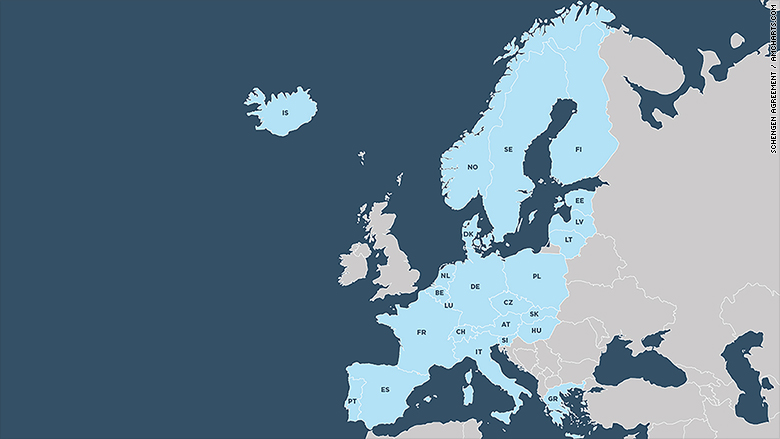 Schengen countries are allowed to reintroduce passport controls in certain circumstances, for a limited period of time. The EU is now debating a proposal to allow them to control their borders for the next two years.
Border checks delay journeys, and cause traffic jams. The French study points to the experience of recent months. New identity checks between Denmark and Sweden added 45 minutes to the average journey time between Copenhagen and Malmo, it said.
The study said reintroducing national borders would hit tourism, and trade in goods and services. It estimates it would be equivalent to imposing a tax of 3% on trade. And in the long term, between 10% and 20% of cross border trade would be lost.
-- An earlier version of this article incorrectly stated the number of non-EU countries in Schengen.