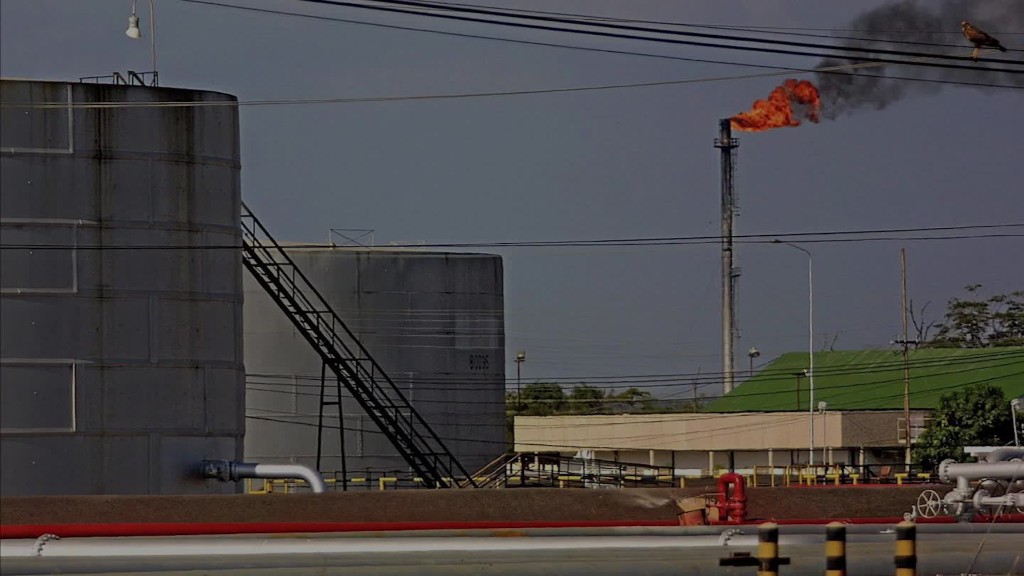 Venezuela has more oil than any other country on the planet.
But it just bought a bunch of American crude.
A ship carrying half a million barrels of oil that was pumped in the U.S. docked at a terminal owned by Venezuela last week, according to oil data research firm ClipperData. The shipment was sent to a facility located on the Dutch island of Curacao in the Caribbean.
The fact that Venezuela is importing American oil is raising eyebrows because Venezuela has 298 billion barrels of proven oil reserves, according to the Energy Information Administration. That's more than Saudi Arabia, Russia or Iran and eight times the reserves of the United States.
But the oil extracted in Venezuela is very heavy and hard to refine and then sell to other countries. Venezuela needs to first mix its heavy oil with lighter types of crude to balance out the quality, according to Nilofar Saidi, an oil market analyst at ClipperData.
Saidi said Venezuela had already been importing lighter types of crude oil from Russia, Angola and Nigeria.
Related: After 40-year ban, U.S. starts exporting oil
"It's just cheaper to bring a tanker of light crude from the U.S. Gulf than to ship it from West Africa or North Africa," says Nilofar Saidi, an oil market analyst at ClipperData.
The U.S. officially lifted its 40-year ban on exporting oil to other countries in December. Despite political tension between the two countries, Venezuela's state-run oil company, PDVSA, was quick to get in line for American oil.
Friction between the U.S. and Venezuela runs deep. Last March the Obama administration slapped sanctions on several high-ranking members of President Nicolas Maduro's government. U.S. authorities also arrested and indicted two of Maduro's family members for drug trafficking late last year.
Related: Christine Lagarde: Troubled oil countries keep me up at night
The political tension may be weighing on economic ties. Venezuela's exports to the U.S. peaked at $48 billion in 2008, according to the IMF. That number has declined dramatically since then, sinking to just $26 million in 2014.
Venezuela is getting crushed by low oil prices. Its economy greatly depends on oil exports to drive growth. As oil prices have plunged in the past two years, so has Venezuela's economy, which is now in a severe recession. It's arguably the worst economy in the world.