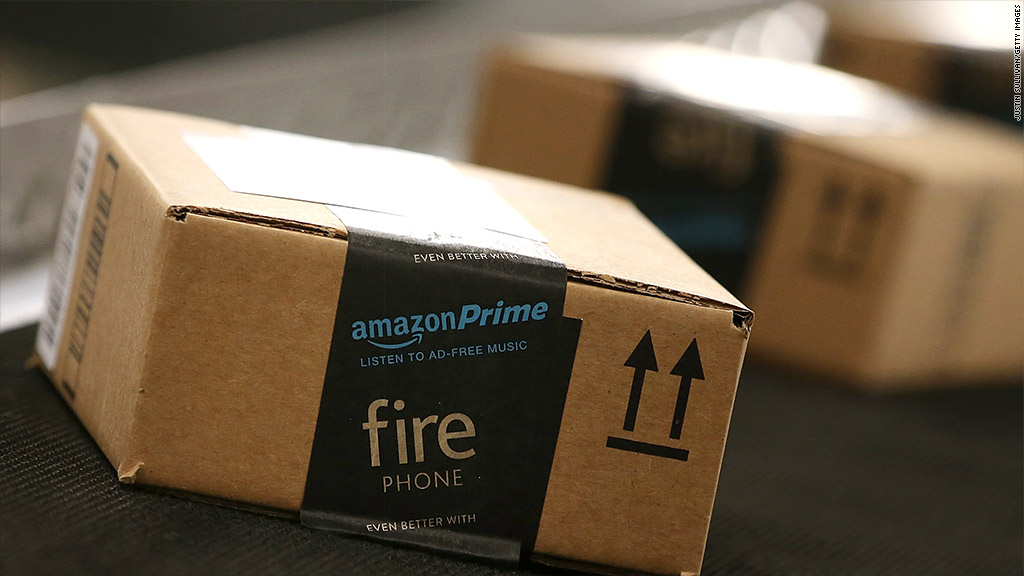 Maybe Amazon isn't getting ready to open up hundreds of bookstores after all?
Sandeep Mathrani, the CEO of mall owner General Growth Properties (GGP), created a huge hullabaloo on Tuesday when he said this during his company's earnings conference call with analysts.
"You've got Amazon opening bricks-and-mortar book stores, and their goal is to open, as I understand, 300 to 400 book stores."
Amazon (AMZN) had no comment to CNNMoney on Tuesday about this. But there were numerous stories on Tuesday and Wednesday about how Amazon was planning a big expansion into physical stores. Most cited Mathrani as the main source.
But now General Growth Properties is walking back on Mathrani's comments. The company said in a statement that it put out after the closing bell on Wednesday that his remark "was not intended to represent Amazon's plans."
So maybe Amazon isn't about to go head-to-head with Barnes & Noble in shopping malls after all.
Related: Amazon's stock plummets following disappointing earnings report
Why did Mathrani make the comment in the first place then? He was discussing Amazon and online retailers in general.
Mathrani was responding to a question about mall traffic and he noted that several other e-commerce companies, such as eyeglass seller Warby Parker, men's fashion retailer Bonobos and cosmetics seller Birchbox, have all opened physical stores.
His read on this was that e-commerce companies need brick-and-mortar stores to handle returns. So he was seeking to minimize some of the concerns that people have about American malls dying a slow death because of online shopping.
"In the mall business, the impact of e-commerce is a lot less. It's actually your friend, not your enemy," he said.
Related: Barnes & Noble has been destroyed by Amazon
Don't tell that to investors in struggling Barnes & Noble though. They clearly took the Amazon reports seriously. In fact, they panicked.
Shares of Barnes & Noble (BKS) plunged 14% in just the past two days. The stock rebounded sharply Thursday following General Growth's sorta retraction. But Barnes & Noble is still down 50% over the past year.
So the threat from Amazon is very real for Barnes & Noble -- regardless of whether or not Amazon ever decides to set up shop in your local mall.
And it's possible that Mathrani may have simply been jumping the gun regarding Amazon's broader retail plans.
Rumors about Amazon embracing the brick and mortar world have been around before Mathrani talked about it. The company recently opened a book store in its hometown of Seattle.
Amazon also has campus pick-up stores at Purdue University, the University of Massachusetts, Amherst and the University of Cincinnati.
If Amazon expands this franchise further, that could be bad news for Barnes & Noble Education (BNED) -- the college bookstore unit that Barnes & Noble spun off last year.