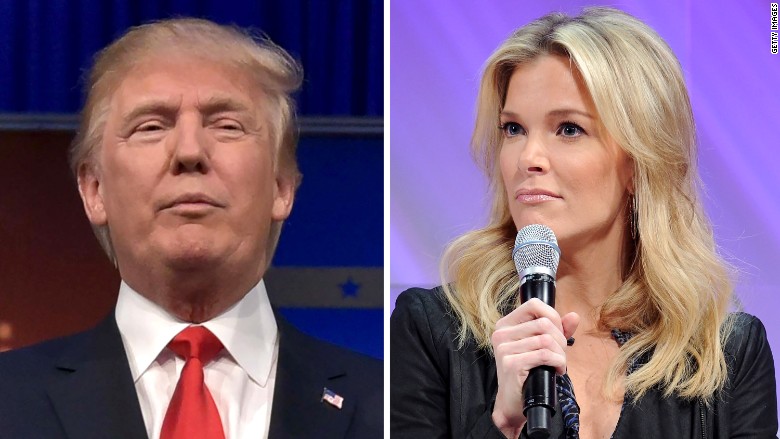 Donald Trump will not commit to attending the next Fox News Republican primary debate on March 3, a move that threatens to reignite the rancor between the GOP frontrunner and the cable network.
"It's a long ways away. We'll see," the GOP frontrunner told CNNMoney during a press conference in New Hampshire on Tuesday night.
Fox News announced on Thursday that their third Republican primary debate would be held in Detroit, Michigan, on March 3, five days before the state's primary.
The debate will once again be moderated by Megyn Kelly -- the star anchor who has been at the center of the Trump-Fox News feud -- Bret Baier and Chris Wallace.
Related: Did Trump's Fox debate snub hurt him?
Trump famously skipped the last Fox News debate on January 28 after complaining for days that he had been treated unfairly by Kelly. While much of Trump's ire focused on the primetime host, Trump said it was a taunting statement from Fox News chief Roger Ailes that convinced him to skip the debate.
Since losing the Iowa caucuses to Sen. Ted Cruz, Trump suggested that his loss may have been due to his decision to skip the debate. "It could have been the debate. Maybe it is, maybe it isn't," he said during his press conference here.
Related: Bill O'Reilly and Megyn Kelly's rivalry felt in halls of Fox News
The Fox News debate in Michigan is the second-to-last scheduled debate on the Republican primary calendar. It will be followed by a CNN debate in Miami, Florida, on March 10.