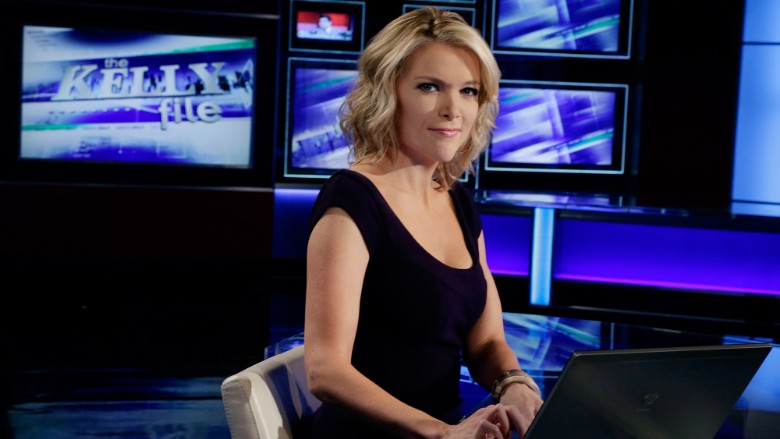 Fox News host Megyn Kelly is about to become an author.
Kelly's first book was acquired by HarperCollins this week after a bidding war involving several publishers.
HarperCollins said Thursday night that the untitled book would be released in the fall.
Reports about the value of the book deal varied widely. Deadline.com reported that it was worth $10 million, an exceedingly high price for any first-time author, even one as well known as Kelly.
Other sources told Page Six that it was more likely "in the $3 million to $4 million range."
A person with knowledge of the competing offers told CNNMoney it was closer to "the neighborhood of $5 million."
The deal keeps Kelly's book in the Fox family. HarperCollins is owned by News Corp, which is controlled by the Murdoch family, just like 21st Century Fox -- the parent of Fox News Channel.
The timing is noteworthy since Kelly's Fox News contract comes up for renewal in 2017. Having a book come out in the fall of 2016 will surely raise her profile.
Kelly famously tangled with Donald Trump during Fox's first GOP debate of the season last August, and Trump has attacked her many times since.
It is unclear how deeply she'll dive into the Trump controversy in the book.
She co-moderated a Trump-less debate last week, and on Thursday Fox confirmed that she'll be back for a third GOP debate in March, alongside co-moderators Bret Baier and Chris Wallace.
Kelly has had a meteoric rise at Fox over the past few years. She is now the host of "The Kelly File" at 9 p.m. weeknights, right after Bill O'Reilly's 8 p.m. show.
Related: O'Reilly and Kelly's rivalry felt in halls of Fox News
O'Reilly and Fox's other prime time player, Sean Hannity, have written numerous best-selling books, but Kelly has not written until now.
"Megyn Kelly is among the most interesting and influential women in America today and we are thrilled to be publishing her first book," Lisa Sharkey, HarperCollins' senior vice president and director of creative development, said in a statement.
"This book is coming out at the perfect time and is bound to be one of the most read and talked about books of the fall," she added.