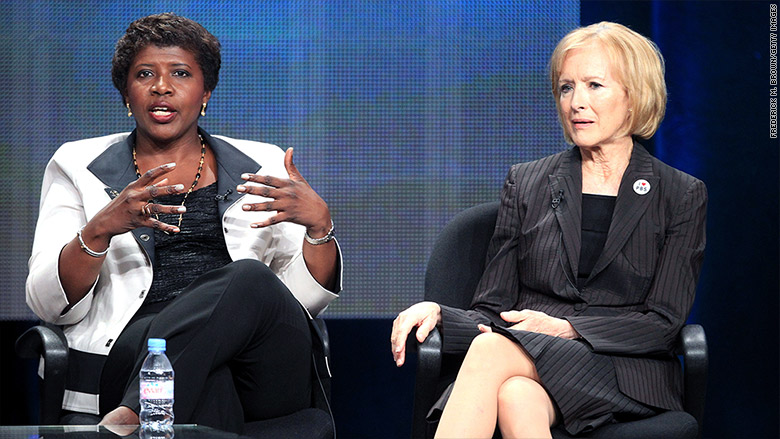 CNN is going to simulcast the Democratic presidential primary debate that PBS is holding next week in Wisconsin.
"PBS NewsHour" co-anchors Gwen Ifill and Judy Woodruff will moderate the debate on February 11 at the University of Wisconsin-Milwaukee.
PBS announced the simulcasting arrangement with CNN on Thursday. By showing the debate on cable news, CNN is sure to expand the audience for the face-off between Hillary Clinton and Bernie Sanders.
In this primary election season, the debates on cable news channels like CNN have out-rated all of the debates on broadcast networks like NBC.
This is partly attributed to the scheduling of the debates, but also to other factors, like cable's around-the-clock promotional power.
Related: Hillary Clinton and Bernie Sanders agree to four more debates
CNN will also live-stream the debate on its web site.
The PBS-CNN deal was announced just a few hours before MSNBC holds a Clinton-Sanders debate in New Hampshire.
MSNBC's debate was a late addition to the schedule; the Democratic National Committee only agreed to sanction it earlier this week.
Related: Who won the ratings race: Fox News or Donald Trump?
The PBS debate in Milwaukee has been on the schedule for months.
PBS also said Thursday that Facebook will be its official social media partner for the event.