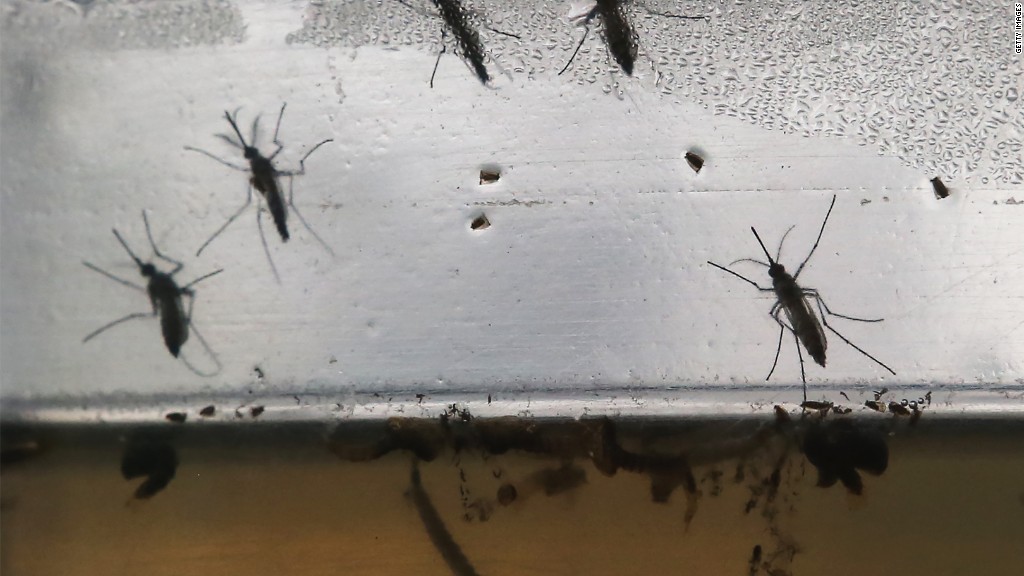 Two major U.S. airlines say they are allowing staff members to opt out of flights to Latin America and the Caribbean amid escalating concerns over the spread of the Zika virus and its effects on unborn children.
United (UAL) said Wednesday that it was giving pregnant flight attendants the option of withdrawing from assignments to countries affected by the mosquito-borne virus, which has been linked to babies being born with abnormally small heads.
"The safety of our employees is paramount and providing this option was the right thing to do under these circumstances," said United spokesman Rahsaan Johnson.
Delta (DAL) said it has been offering for more than two weeks to let flight attendants and pilots swap out of scheduled flights to areas flagged by the U.S. Centers for Disease Control and Prevention.
"A small number of crew members have swapped trips to date," said Delta spokesman Morgan Durrant.
Related: Sanofi races to develop Zika vaccine
The World Health Organization has called the explosive spread of the Zika virus in the Americas a "public health emergency of international concern," estimating that as many as 4 million people could be infected with it in the next year.
The CDC has advised pregnant women to consider postponing travel "to any area where Zika virus transmission is ongoing."
Many airlines have already offered refunds to customers who have booked flights to countries affected by the virus, for which there is currently no viable vaccine.
The crisis afflicting the region is also raising difficult questions for foreign workers based there.
The U.S. Department of Defense has said it's offering voluntary relocation to pregnant employees and their beneficiaries who are stationed in affected areas.
Concerns are growing about Zika in the U.S. after health officials announced a case of the virus involving a patient in Texas who had sex with an infected person who had recently returned from Venezuela.
-- John Newsome and Sheena Jones contributed to this report.