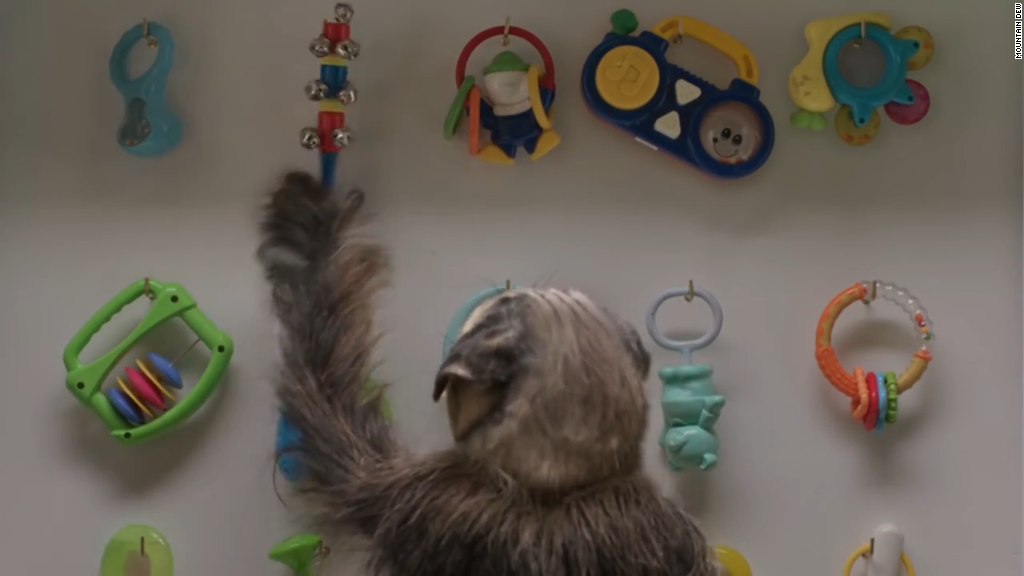 The sound of Budweiser's trotting Clydesdale horses has become synonymous with the Super Bowl.
Anheuser-Busch has been the Super Bowl's exclusive beer advertiser since 1975, and it's spent more on Super Bowl advertising than any other company for the last five years in a row.
Over the last ten years, Anheuser-Busch has spent a total of $278.3 million on Super Bowl spots, according to a report by Kantar Media. That's nearly 40% of the $745 million total spent by the game's top five advertisers in the same period. In addition to Anheuser-Busch, Pepsico, Coca-Cola, Chrysler Group and General Motors round out the top five.
And according to the USA Today Ad Meter, the company's ads were the most popular for 10 years in a row between 1999 and 2008. Last year, viewers voted for the Budweiser commercial called "Lost Dog" as their favorite spot.
Related: Super Bowl 50 is a celebrity-studded affair
For Super Bowl 50, Anheuser-Busch has released sneak peeks at five different ads featuring a celebrity lineup.
Anheuser-Busch
In this spot, Helen Mirren enjoys a Budweiser and strongly encourages viewers to refrain from driving drunk.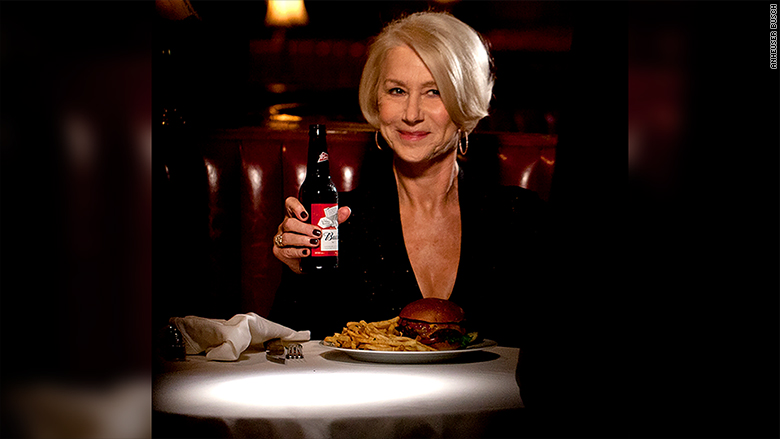 Bud Light
Bud Light is a Super Bowl fixture, and this year it's enlisted the help of two of the biggest comedy stars around, Amy Schumer and Seth Rogan. Together they try to rally Americans to support not left wing or right wing politicians, but instead "The Bud Light Party," which they say truly unites Americans.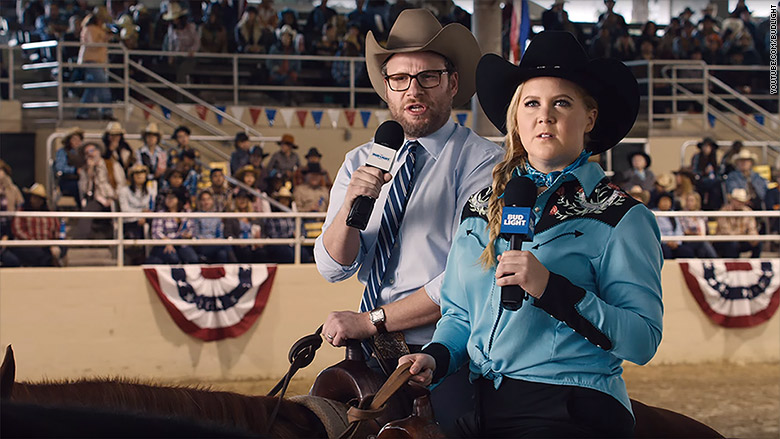 Shock Top
Shock Top is a craft beer now owned by Anheuser-Busch, and this spot with comedian T.J. Miller is its Super Bowl debut.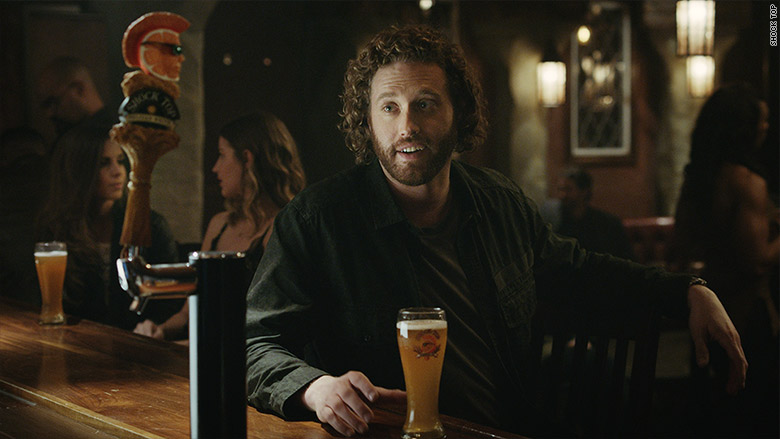 Michelob Ultra
Anheuser-Busch's light beer Michelob Ultra doesn't always get its own slot for the big game. The ad airing on Super Bowl 50 emphasizes the drink's low calorie appeal, featuring hardcore athletes going through extreme workouts to -- perhaps not so realistically -- finish with a cold Michelob Ultra.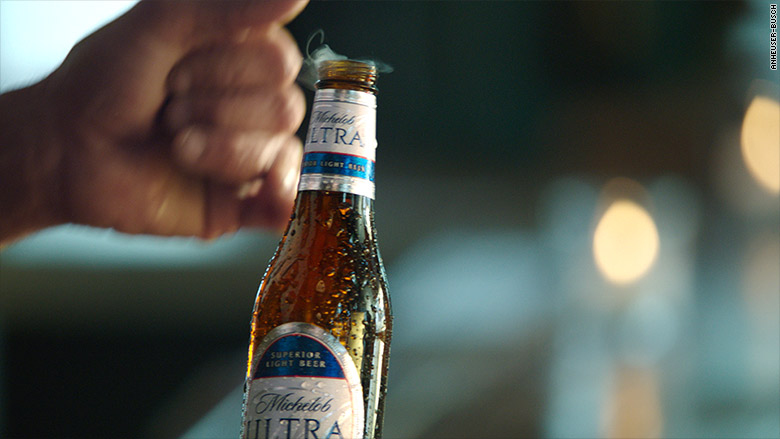 Budweiser
The iconic Clydesdale horses round out the Anheuser-Busch commercials, with an ode to young people having fun while drinking Budweiser, one rebel in particular who drinks Budweiser from the bottle while her friends drink from flutes of champagne.