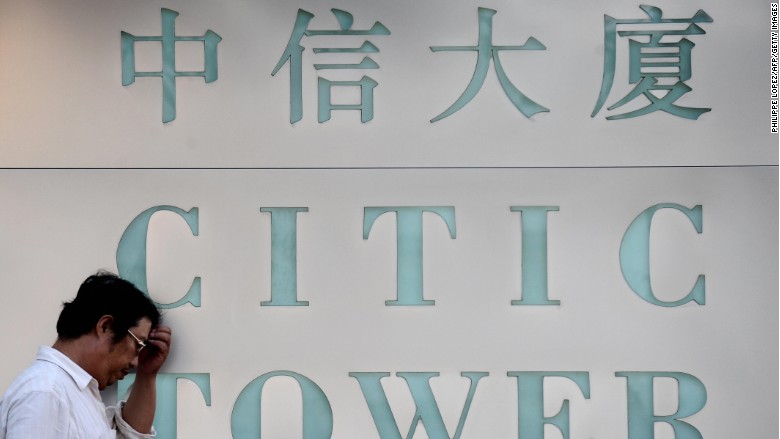 China's top anti-corruption authority says it has uncovered "major problems" in the country's sprawling financial system.
The findings by the ruling Communist Party's Central Commission for Discipline Inspection range from abuse of power at a top state-owned bank to officials using data for personal gain at the government statistics bureau.
The powerful agency outlined the problems Thursday in a mass of documents summarizing recent inspections of various government entities, including the central bank and regulatory bodies.
This is the latest salvo in Chinese President Xi Jinping's sweeping anti-corruption crackdown. Critics say he's merely taking out political foes and consolidating his power. But others back Xi, saying corruption needs to be cleaned up in the world's second-largest economy.
The anti-corruption commission's allegations of wrongdoing at the National Statistics Bureau come a week after it announced that the agency's director, Wang Baoan, was under investigation for "serious violations of party discipline," a euphemism for graft or corruption.
Related: The man in charge of China's economic data is under investigation
It also said high-ranking officials at the bureau had been caught exploiting data for personal gain. The Chinese state news agency, Xinhua, reported that the officials had gone as far as fabricating data.
Authorities didn't say which data might have been tampered with among the vast array of economic, legal and cultural statistics that the bureau gathers. They also didn't explicitly link the wrongdoing to Wang; the anti-corruption commission hasn't so far made the accusations against him public.
But the commission's findings about the statistics bureau are likely to add to questions over the credibility of China's data. Many analysts and economists have long said the numbers are artificially inflated.
Anti-corruption inspectors also came across problems at China Construction Bank, one of the country's biggest lenders. Bank officials sought personal gains through abuse of power, it said, pointing to risks of corruption in "centralized purchasing and financial management," according to the Xinhua report.
The state-owned bank didn't immediately respond to a request for comment Friday.
Related: China cracks down on alleged $7.6 billion Ponzi scheme
Some of the inspectors' criticisms of state-run companies highlighted the Chinese Communist Party's requirement of loyalty above all else -- even business' bottom line.
Members of the Communist Party committee at the financial conglomerate Citic Group were accused of "talking about business too much while seldom talking about the Party."
The inspectors also complained that Citic staff spent too much time playing golf.
Xi's anti-corruption campaign, launched in 2013, has continued to grow, netting hundreds of government officials, prominent businessmen and even journalists on corruption charges that range from rumor-mongering to insider trading.
A number of top financial executives have also gone missing in recent months as officials have widened the crackdown amid public anger over last summer's spectacular stock market crash.
-- Steven Jiang and Jethro Mullen contributed to this report.