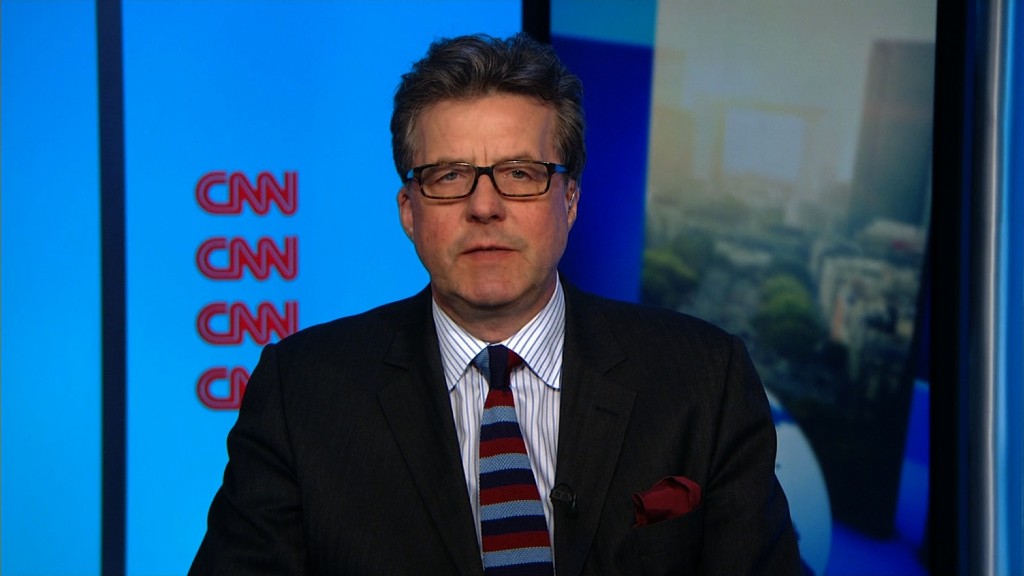 He's only been in the job for a little over seven months, and he's already asking for a pay cut.
Credit Suisse CEO Tidjane Thiam has offered to slash his bonus after the bank reported its first loss since the global financial crisis in 2008.
Shares in Credit Suisse (CS) plunged to a 24-year low last week. The bank posted a loss of 2.9 billion Swiss francs ($2.8 billion) in 2015 and announced it would cut 4,000 jobs -- almost 10% of its global workforce.
"I have asked the board of directors for a significant reduction in my bonus. Within the management team, the cut is greatest in my case. I cannot demand sacrifices from others and not make any myself," Thiam said.
The Financial Times said Thiam had asked for his bonus to be cut by as much as 50%. Credit Suisse said Thiam had not specified the size of the cut.
Thiam's predecessor in the job, Brady Dougan, made 9.7 million francs ($9.7 million) in 2014. Bonuses made up nearly 7 million francs ($7 million) of the total.
Related: Forget oil stocks. Banks are killing your portfolio
Thiam was hired in July to reshape the bank. He raised more capital from investors and promised to cut costs by 3.5 billion francs by the end of 2018.
Credit Suisse is cutting bonuses in its investment banking division by 36%. Across the bank, bonuses are falling by 11%.
Thiam wants the bank to focus more on wealth management and emerging markets, and less on investment banking.
Credit Suisse's net revenues from investment banking and capital markets declined 17% in 2015, and the bank wrote down the value of its investment banking business by 3.8 billion francs ($3.8 billion) in the fourth quarter.