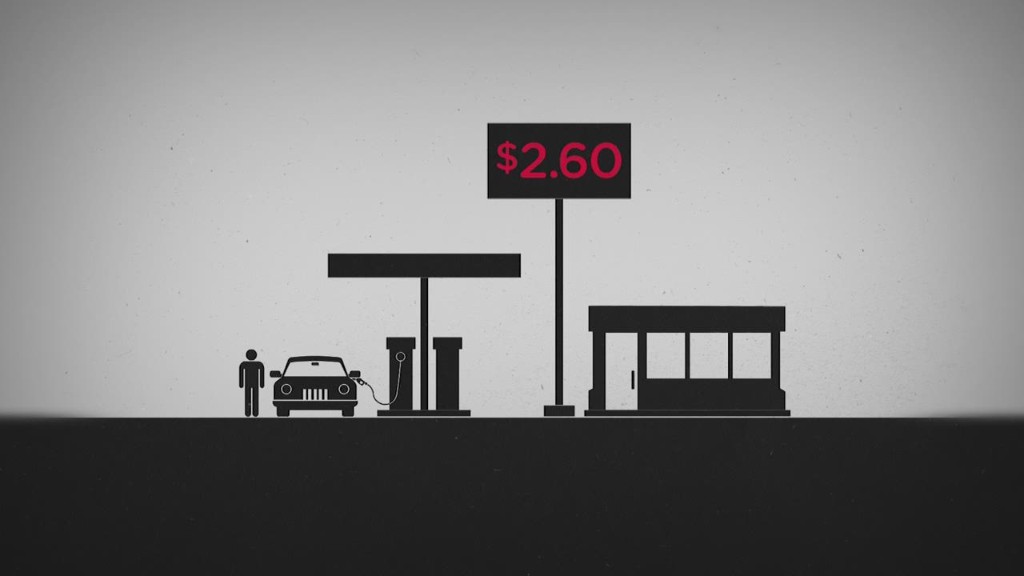 Hold that sigh of relief.
Oil prices are no longer falling by the day, but the slide may have stopped for all the wrong reasons, the International Energy Agency warned Tuesday.
Crude prices dropped below $27 per barrel last month, and have since perked up to around $30.
The Paris-based IEA called the recent rise in prices a "false dawn," debunking some of the reasons given for the recovery: speculation about an OPEC production cut, hopes for higher demand, the prospect of a weaker dollar, and slowing U.S. production.
The agency said it expects the global oil glut to grow even bigger throughout the year.
"With the market already awash in oil, it is very hard to see how oil prices can rise significantly in the short term," the IEA said in its latest monthly report.
Talk of possible cooperation between Saudi Arabia and other producers to support prices has been around since December, but the latest data from the IEA show the opposite is happening.
Supplies from OPEC in January stood nearly 1.7 million barrels a day higher compared to last year, the report said.
Freed from sanctions, Iran ramped up its production to nearly 3 million barrels a day in January, up 80,000 over December. Iraqi output reached a record high of 4.35 million barrels a day in January, and shipments from Saudi Arabia have again increased.
Related: Citi: Fear the 'oilmageddon' recession
Many are hoping oil demand could receive a boost from the low prices. But the IEA, which monitors energy market trends for the world's richest nations, predicts demand growth will actually slow in 2016 because of global economic headwinds.
"Having peaked, at a five-year high of 1.6 million barrels a day in 2015, global oil demand growth is forecast to ease back considerably in 2016, to 1.2 million barrels a day, pulled down by notable slowdowns in Europe, China and the U.S."
As for hopes for a weaker dollar, the IEA said that while markets are not expecting an interest rate rise from the Federal Reserve this year, the dollar is likely to remain strong. The exchange rate plays an important part in the oil market, because commodities are traditionally priced in dollars.
The slowdown in U.S. shale production, which would bring global supply down and help support prices, is also "taking an awful long time to happen."
"Perhaps resilience still has some way to go," the IEA said.