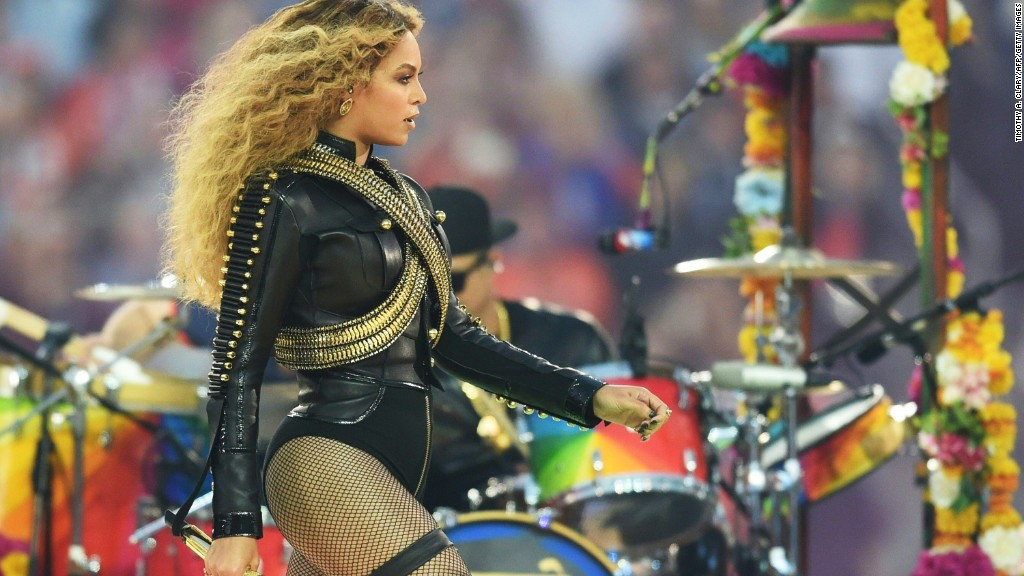 When Beyoncé put out her first song since 2014 over the weekend, Red Lobster probably wasn't expecting a sales bump to result.
The sit-down seafood restaurant got one anyway. The chain said sales were up 33% on Sunday over the previous year, thanks to a lyric in the new track that suggests using Red Lobster's food as a reward for sex.
Red Lobster spokesperson Erica Ettori said the brand was mentioned on Twitter 42,000 times in a single hour and trended for the first time in history.
Beyoncé's overtly political new song, called "Formation," addresses police brutality, Hurricane Katrina and black culture in America. The former Destiny's Child star also touches on her personal wealth and influence, saying "I might just be a black Bill Gates in the making."
Related: Why Beyoncé might just be 'a black Bill Gates' after all
The Red Lobster sales spike occurred despite its social media response. On Sunday, the chain's Twitter account offered up a cringe-worthy pun: "'Cheddar Bey Biscuits' has a nice ring to it, don't you think?"
"Yall had hours and this is what yall come up with?" one user responded. Another said: "You missed such an opportunity here, @redlobster. You could have done so much more."
Red Lobster quickly backtracked.
"You try to bake Cheddar Bay Biscuits and tweet at the same time! #harderthanitlooks #Formation," its next tweet read.
-- Felicia Wong contributed reporting.