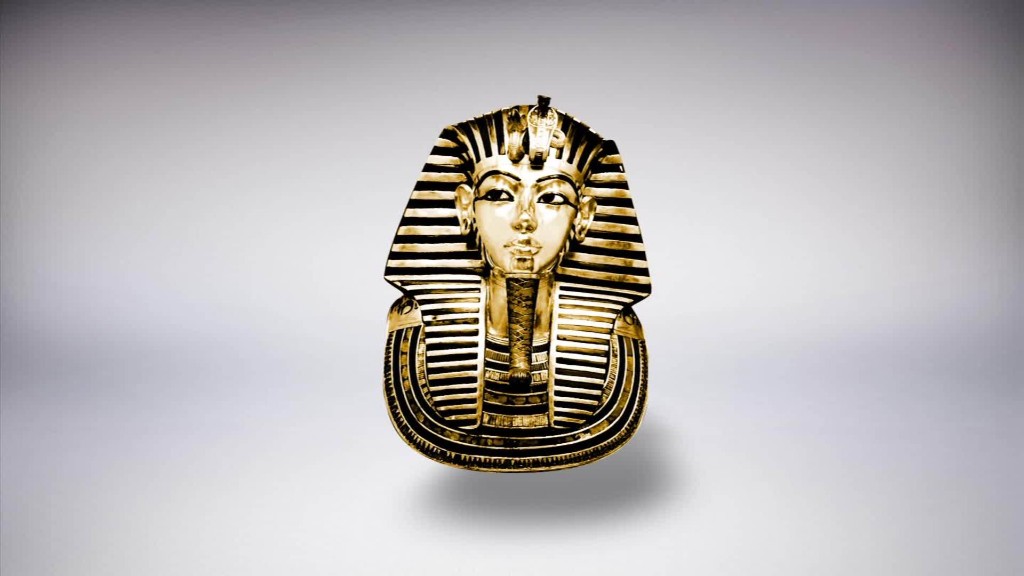 The Chinese are on a massive gold shopping spree.
China's government doesn't share exact figures, but the vast majority of gold heading into mainland China passes through Hong Kong, which does make its records public.
Gold imports to China have surged over 700% since 2010, according to the latest data from Hong Kong.
Exactly what China is doing with all that gold remains somewhat of a mystery. The increasingly wealthy Chinese are buying, but that doesn't explain all the jump in demand.
The government says its gold reserves have grown only a little in recent years. Experts question whether China is telling the whole truth.
"China has a lot more gold than they declare," says John LaForge, head of Wells Fargo's commodities team.
Related: Why China doesn't know what it's doing
China's big gold binge
China now consumes about 40% of the gold that comes out of the ground every year, according to LaForge.
The Hong Kong data alone show that China went from importing just over 100 tons of gold in 2010 to just under 1,000 tons last year.
In addition to all the imports, China is also the world's largest gold miner, according to the World Gold Council. So it's both buying and unearthing a lot of gold each year.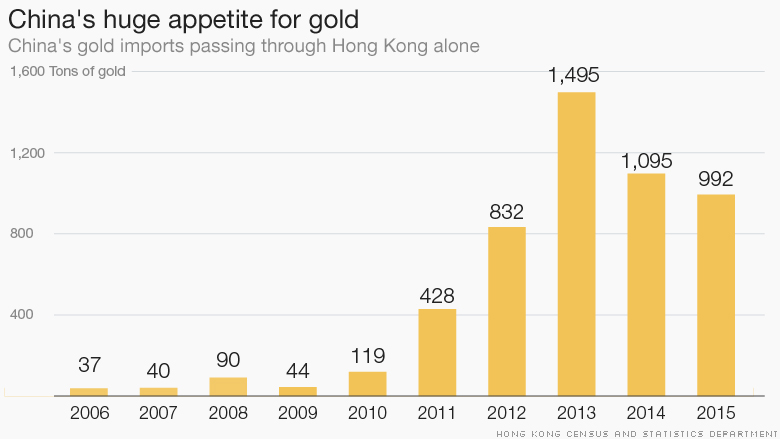 Who's buying the gold?
Much of the gold going into China ends up in the hands of wealthy Chinese.
Citizens in one Chinese city actually attempted to construct a huge gold statue of Mao Zedong, the father of modern China, but the government tore it down in January.
From 1950 until 2004, private citizens in China were forbidden from owning gold. Now there's huge demand for the shiny metal, according to an extensive report by the World Gold Council.
But the council concluded that gold imports "exceeded by some margin" the demand from people who want new rings and necklaces. The other big buyer is the Chinese government.
Related: Jeff Gundlach: Gold prices will spike 30%
China was notoriously secretive about its government gold reserves. It reported 1,054 tons of gold in the spring of 2009.
It didn't disclose its holdings again until 2015. Bloomberg Intelligence estimated that China's government likely had over 3,500 tons of gold by then.
But the Chinese only reported about 1,700 tons.
"Next to oil, gold is probably the most important commodity in the world," says LaForge. The Chinese "don't want you to know what they're doing with gold," he added.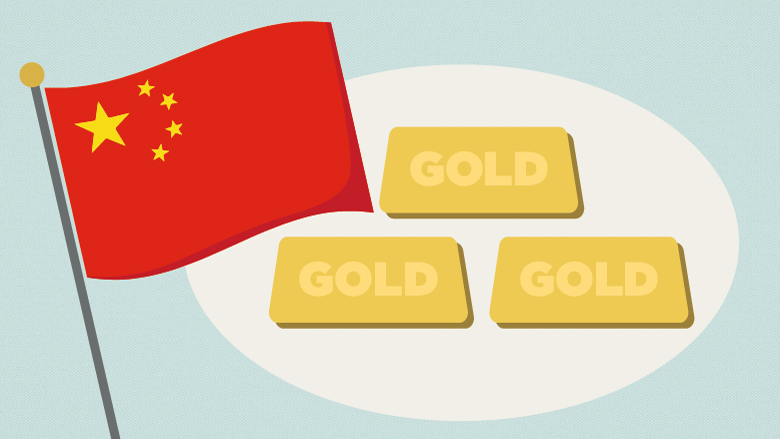 Related: Gold is 2016's most beloved asset
China now reports its gold holdings monthly because it was encouraged to do so by the International Monetary Fund.
In January, China said it had 1,778 tons in its reserves, a jump from December.
The People's Bank of China has been taking extraordinary efforts to try to stabilize the value of the yuan. Buying gold helps increase confidence in the yuan's worth. It's also a way for China to diversify its reserves away from U.S. dollars.
Still, China lags the U.S. in gold reserves. The U.S. has by far the largest government reserve of gold in the world with over 8,000 tons.