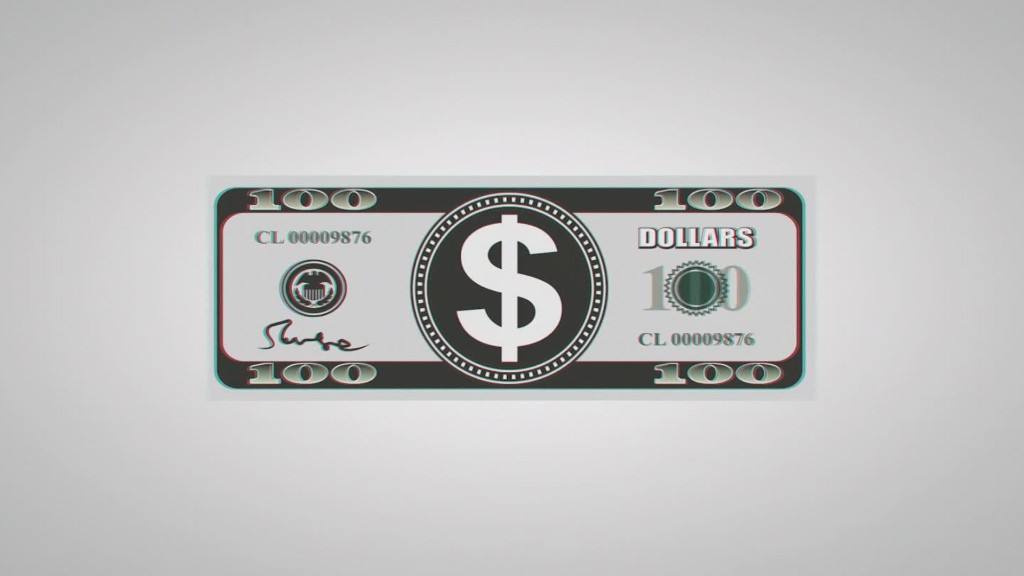 Federal Reserve Chair Janet Yellen sees warning signs ahead for the U.S. economy.
Testifying before members of the U.S. Congress on Wednesday, Yellen acknowledged that she sees several risks to U.S. economic growth -- borrowing costs are rising, stock prices have declined a lot so far this year and the dollar continues to strengthen against its global counterparts.
"These developments, if they prove persistent, could weigh on the outlook for economic activity and the labor market," Yellen said at the start of a two-day Congressional testimony.
U.S. stocks have had a rough start to the year. The S&P 500 is down about 9% so far this year while the strong dollar is hurting U.S. trade because it makes American products more expensive -- and therefore less attractive -- to foreign buyers. The dollar impacts lots of U.S. companies like Apple (AAPL) that sell products overseas.
Related: 4 takeaways from Janet Yellen's testimony
Yellen was also concerned that interest rates were rising for riskier borrowers. Already many oil companies have either filed for bankruptcy and defaults are skyrocketing. The junk bond market has been jittery lately on these concerns.
Yellen also pointed out that the slowdown in China's economy and the decline in value of its currency, the yuan, had sparked some of the recent market volatility.
These concerns will play a role in the Fed's decision to raise rates this year.
Related: Global central banks are 'running out of ammo'
Stocks were relatively quiet on Wednesday as investors digested what Yellen said: the Dow rose 60 points Wednesday afternoon as the testimony wore on.
The Fed increased its key interest rate in December for the first time in nearly a decade. The Fed had put rates near zero December 2008 to help the economy rebound from the Great Recession.
The rate hike reflected the Federal Reserve's confidence in the health of the U.S. economy.
Yellen reiterated on Wednesday that the Fed expects to have "gradual" interest rate increases. The Fed's committee meets next in mid-March. Many on Wall Street think a rate hike is unlikely.
Experts doubt that a March rate hike will happen because other central banks are moving in the opposite direction.
Japan's central bank recently introduced negative interest rates, China's central bank has spent hundreds of billions to prop up its currency and the European Central Bank could soon increase its stimulus program.
By contrast, the Fed plans to increase rates this year. It ended its stimulus program in 2014. In fact, Yellen said it was unlikely the Fed would reduce rates anytime soon.
"I don't think it's going to be necessary to cut rates," Yellen told the House Financial Services Committee. However, she emphasized that the Fed's plans can change.
Related: Market now predicts zero rate hikes in 2016
But against the backdrop of major global central banks "easing" monetary policy, some experts argue it will be hard for the Fed to also increase rates much. In December, the Fed's committee projected that it would raise rates four times this year. That estimate is in serious doubt now.
In her testimony, Yellen noted the gains in the job market -- unemployment is a healthy 4.9% -- and that consumer spending remained steady. She also repeated her view that low oil prices could help consumer spending.
With gradual rate increases, the Fed's committee anticipates that "labor market indicators will continue to strengthen," Yellen said.