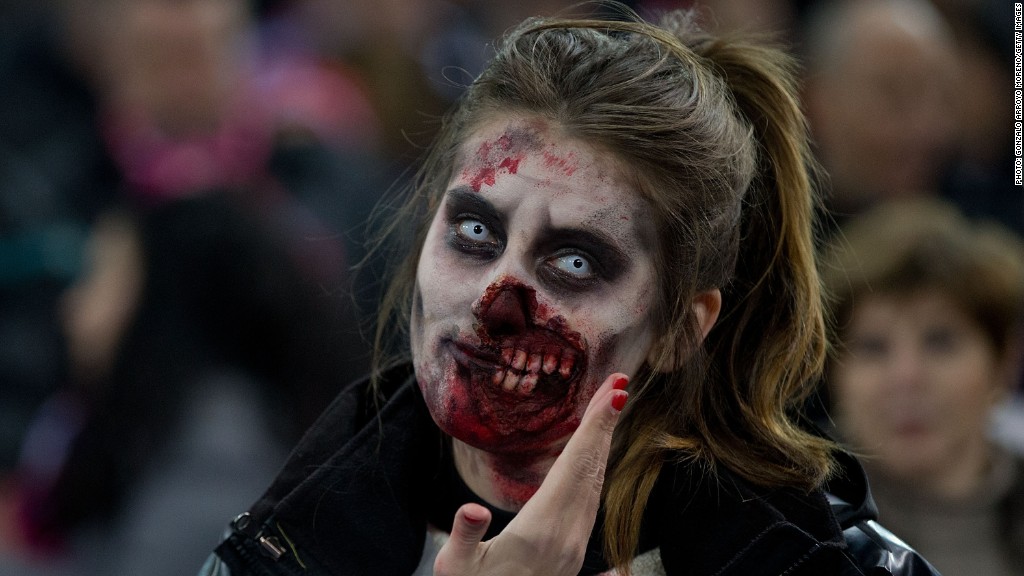 Don't worry: Amazon's new terms of service won't apply if zombies attack.
Amazon has just released a new set of tools for game developers in a package called Lumberyard. In its updated terms of service, Amazon said the game makers shouldn't use the Lumberyard development tools for "life-critical or safety-critical systems" -- except in the event of the zombie apocalypse.
The terms of service say the Lumberyard software code isn't intended for developers to use in code for medical equipment, driverless cars, airplanes, air traffic control or nuclear facilities.
Then, tongue in cheek, Amazon noted that Lumberyard materials shouldn't be used for manned spacecraft or for military use in connection with live combat.
But if all hell should break loose (literally), Amazon said developers should ignore all those restrictions.
"This restriction will not apply in the event of the occurrence (certified by the United States Centers for Disease Control or successor body) of a widespread viral infection transmitted via bites or contact with bodily fluids that causes human corpses to reanimate and seek to consume living human flesh, blood, brain or nerve tissue and is likely to result in the fall of organized civilization," Amazon (AMZN) said in its terms of service.
Lumberyard, released on Monday, is a free game engine integrated with Amazon's cloud services and its live video game streaming service, Twitch. Amazon says Lumberyard will allow developers to utilize the company's vast computer power and storage systems that come from its massive data centers.
It's not uncommon for companies to bury jokes in their typically long and boring terms of service.
Yahoo's (YHOO) Tumblr social blog network, for example, tells children younger than 13 in its terms of service to "ask your parents for a Playstation 4, or try books" instead of using Tumblr. Tumblr also bans people from pretending to be Benedict Cumberbatch (but "marveling at his alien beauty" is allowed).