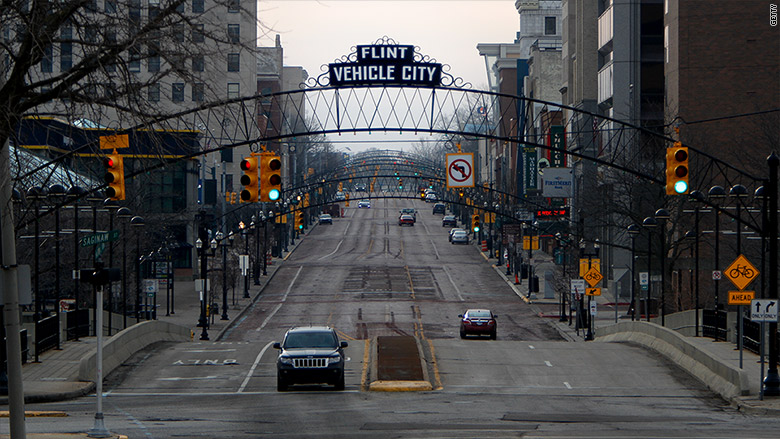 Flint has a housing problem.
Nationwide, the average vacancy rate is 1.6%, according a report from RealtyTrac. But in Flint, Michigan, the rate is nearly five times higher at 7.5%--the highest in the nation.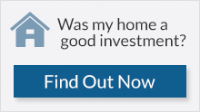 "That is pretty worrisome," said Daren Blomquist, vice president at RealtyTrac. "The long-term impact is blight that spreads from neighborhoods and ripples out to the larger community ... it ultimately drags on home prices and values."
In Flint, one in 14 houses are vacant, Blomquist noted. But in five zip codes close to the city's center, the problem is much worse: one in five houses are empty.
"It's a downward spiral as vacancy rates rise," he said. "A homeowner who is trying to sell their house might have to end up walking away, and that adds to the problem."
Flint is under a state of emergency after it was discovered that the city's water supply had been contaminated with unsafe levels of lead.
"I would suspect there is not a lot of demand in buying or renting in the city at this point," Blomquist said.
Related: How to help with the water crisis in Flint, Michigan
The city's housing market was hit hard during the Great Recession, but prices were up in 2015. Now there are signs that the water crisis could be straining the market's recovery. The median home price fell by 8% in December alone, the biggest drop in the country.
The situation isn't much better an hour south of Flint. Detroit's vacancy rate is 5.3%.
On a national level, the majority of vacant homes are investment properties. Less than 5% of vacant homes are in foreclosure or are bank owned, according to Blomquist.
Here are the cities with the highest vacancy rates:
Flint, Michigan: 7.5%
Detroit, Michigan: 5.3%
Youngstown, Ohio: 4.4%
Beaumont-Port Arthur, Texas: 3.8%
Atlantic City, New Jersey: 3.7%
Cities with lowest vacancy rates:
San Jose, California: 0.2%
Fort Collins, Colorado: 0.2%
Manchester, New Hampshire: 0.3%
Provo, Utah: 0.3%
Lancaster, Pennsylvania: 0.3%
Are you a homeowner in Flint, Michigan looking to move? We'd like to hear from you. Tell us your story and you could be featured in an upcoming story on CNNMoney.