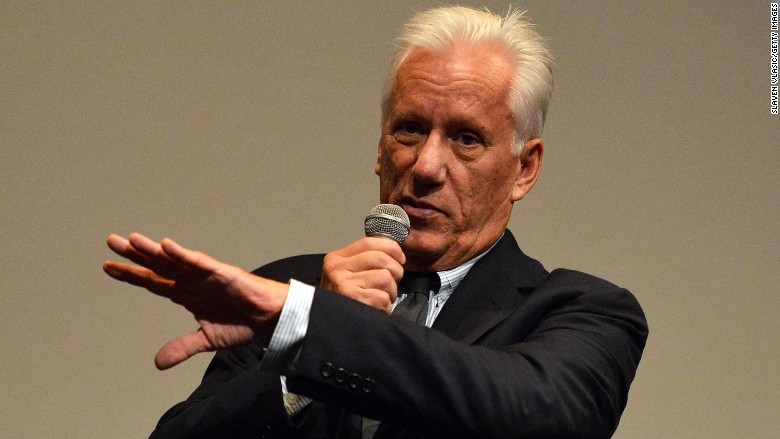 Actor James Woods will be allowed to bring a $10 million defamation lawsuit against an anonymous Twitter user who called him a "cocaine addict."
A Los Angeles Superior Court judge ruled that Woods had sufficiently established that he could win his case.
The battle between Woods and the Twitter user who goes by "Abe List" took place on July 15, 2015. Woods had tweeted about USA Today's decision not to cover a budding Planned Parenthood controversy.
In response, @abelisted tweeted, "cocaine addict James Woods still sniffing and spouting." Abe List also called him "ridiculous," "scum" and a "clown boy" in subsequent tweets.
Earlier this month, the judge had tentatively ruled that the case should be thrown out. But he said he was convinced by the testimony of former USC linguistics professor Edward Finegan, saying that the tweet's syntax suggested that Abe List was making a factual statement.
Abe List's attorneys had argued that calling Woods a "cocaine addict" was meant in jest and was an unprovable fact -- and therefore was protected by his First Amendment rights and would not meet the criteria for defamation.
"Twitter is a wide open forum where wisecracks are the norm," said Lisa Bloom, an attorney representing Abe List, in a statement after the most recent ruling. "It exists not only for the rich and powerful to lambast others, but for all users to express themselves, often colorfully, without fear of being dragged into expensive, stressful litigation."
Related: Twitter is losing customers
Bloom noted that Woods has engaged in virtually identical behavior as Abe List, calling people on Twitter "clown," and "scum," as well as telling multiple Twitter users to "put down your crack pipe."
"Mr. Woods dishes it out, but he can't take it," Bloom said.
Bloom said she is appealing the judge's ruling.
Twitter (TWTR) has so far refused to unmask Abe List's identity. Woods' lawyers sent a subpoena to Twitter to try to reveal the man behind @abelisted, but Twitter refused to comply before the judge ruled that the case could proceed.
Now it's possible that the social network will be forced to reveal who Abe List is, if his attorneys lose their appeal and the case proceeds to discovery.
The Twitter feed for @abelisted is now blocked from public view. His profile description now reads, "Preserving this account but making it inaccessible because of vindictive legal bullying & documented concerns about dangerous angry threats."