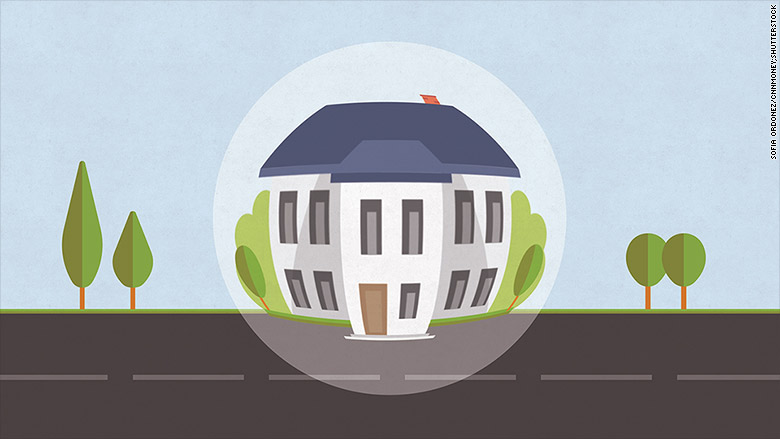 London mansions are losing their charm.
Sales of homes priced at more than £10 million ($14.4 million) fell by a third in 2015 in the British capital, according to real estate firm Knight Frank.
There are two main reasons: Rising taxes and a slowdown in the number of foreign buyers.
Super-rich buyers from Russia, China and the Middle East used to be among the most active in London. "We always had interest from wealthy foreign investors -- because London is a great place to be, but also because it is an attractive place to put money into," said Charles McDowell, an agent specializing in London prime property.
Overseas buyers were attracted by London's safe haven status and the prospect of high returns. But these investors have gotten slammed by slowing economic growth and collapsing oil prices.
"There has definitely been a slowdown in Russian and Chinese buyers, and some buyers from the Middle East....this has less to do with the London market, but more to do with what's going on in their own countries," McDowell said.
Home price gains have slowed. Prices across the U.K. were up 4.4% in January, but prices for luxury homes increased only 1.7%.
Related: London has a major property bubble problem, a report says
Transaction taxes on property are the other issue. The U.K. government increased the so-called stamp duty in late 2014. It was a painful hike and many investors rushed to buy ahead of the change. The tax on a £10 million home rose to £1.1 million from £700,000. The tax is set to go up additional 3% in April.
The fear is that lawmakers could keep jacking it up. "We need more clarity. Buyers can handle transaction tax...what they cannot handle is uncertainty in tax system, a system that keeps changing," McDowell said.
The possibility of Britain quitting the European Union is also making potential buyers nervous. The U.K. could vote on its future in the bloc as soon as June. Nomura warned the so-called Brexit could trigger a 10% drop in housing prices.