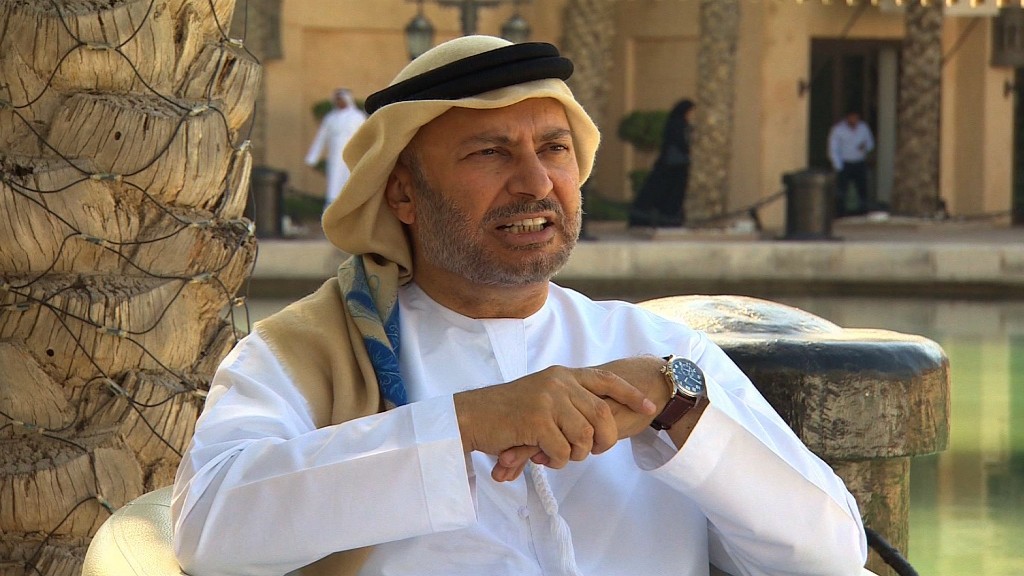 Gulf investors are turning toward India.
The country's growth of 7.3%, rising energy demand, and foreign direct investment drive have placed the emerging economy on the radar of Gulf investors.
They're eager to get more exposure to the world's fastest growing major economy and its market of 1.2 billion consumers.
The Crown Prince of Abu Dhabi, Mohammed bin Zayed Al Nahyan, led a large government and business delegation to India last week. He wants to increase bilateral trade, which now stands at $60 billion a year.
Related: Is India primed for an economic revolution?
The UAE is hoping to boost its energy exports to India, a country that consumes 4 million barrels of oil a day. Currently, the UAE providing less than 10% of those supplies. As an oil importer, India has benefited hugely from low oil prices.
Anwar Mohammed Gargash, the UAE's minister of state for foreign affairs, said the country has "great faith in India's economy."
Watch CNNMoney's exclusive interview with Anwar Mohammed Gargash above.