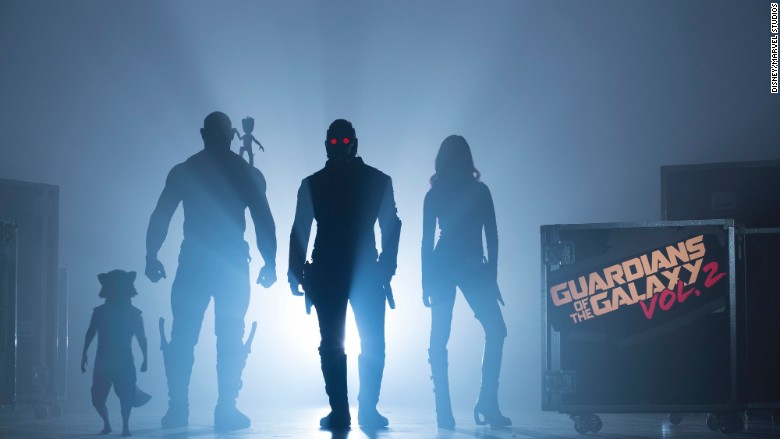 The Guardians of the Galaxy are going to be a little bit more "hateful."
"Guardians of the Galaxy Vol. 2," the sequel to the 2014 Marvel Studios blockbuster, has officially begun production, Disney (DIS) said Wednesday.
The film starring Chris Pratt, Zoe Saldana, and Bradley Cooper will take off in theaters on May 5, 2017. This time around the galactic crew of scoundrels will add Kurt Russell to the cast.
Casting Russell, who has had a career renaissance as of late starring in hits like Quentin Tarantino's "The Hateful Eight" and "Furious 7," had reportedly been in the works for months.
Disney didn't reveal which character Russell will play, but it has been rumored that the actor would be cast as the long-lost father of Pratt's heroic Peter Quill/Star Lord.
This would give Russell an important role in the film, given that the studio says that in the sequel the Guardians continue their space adventure "as they unravel the mystery of Peter Quill's true parentage."
Disney also released a new image from the film of the Guardians shrouded in the shadows with only Star Lord's eyes glowing in the darkness.
The start of filming for "Guardians 2" comes just a few days after Disney announced that its other space saga, "Star Wars: Episode VIII," had also begun shooting.
Both "Episode VIII" and "Guardians 2" are slated for release in 2017.
Related: 'Star Wars: Episode VIII' starts filming; Laura Dern, Benicio Del Toro part of cast
The original "Guardians of the Galaxy" took Hollywood by storm when it premiered in August of 2014 with a very surprising $94.3 million opening box office.
The Marvel film would eventually go on to make over $770 million at the worldwide box office.
With both "Guardians of the Galaxy Vol. 2" and "Star Wars: Episode VIII" debuting just a few months apart, Disney's ticket sales should be easily be out of this world in 2017.