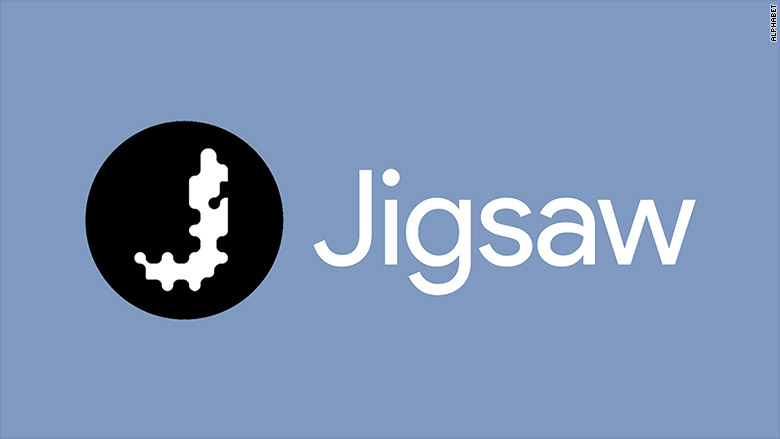 The people who run Google's parent company think they can do even more to solve some of the world's biggest political issues.
That's why Eric Schmidt, Alphabet's executive chairman, announced the creation of a new tech incubator called Jigsaw on Tuesday night.
"The team's mission is to use technology to tackle the toughest geopolitical challenges, from countering violent extremism to thwarting online censorship to mitigating the threats associated with digital attacks," Schmidt wrote in a Medium post.
Jigsaw's engineers, research scientists and product leaders will invest in and build tools that make it easier to protect "the world's most vulnerable populations" online.
The new group is essentially an expansion and rebranding of Google Ideas, a think tank that launched five years ago. Jigsaw will become an independent unit under Alphabet (GOOGL), not Google.
"The [name] acknowledges that the world is a complex puzzle of physical and digital challenges," Schmidt said. "For another, it reflects our belief that collaborative problem solving yields the best solutions."
Related: See Google's self-driving car
Jigsaw's endeavors include Project Shield, Constitute and Human Trafficking Hotline Network.
Project Shield protects websites from denial of service attacks (DDoS) that ultimately take websites offline. The Tavaana Project, an online learning service in Iran, uses Project Shield to keep its website running despite getting DDoS attacks from the Iranian and Chinese governments.
Constitute is an online tool that allows people to access and compare constitutions from around the world. The Human Trafficking Hotline Network helps international organizations collect and share data to identify and protect victims.
Jared Cohen, a former policy planner at the U.S. Department of State and the director of Google Ideas, will serve as Jigsaw's president.
Related: All the Wi-Fi balloons Google has tested
Given the widespread reach of their products, as well as the networks that they provide, Big Tech companies are taking a more active role in social and geopolitical issues.
Facebook (FB), for example, has a group dedicated to building new services for philanthropic organizations under its Social Good umbrella.
Twitter (TWTR) has expanded the team that looks for terrorist activities on the site. The company recently announced that it has suspended 125,000 accounts over the past seven months.
Political leaders in the United States, including President Obama and the chair of the House Homeland Security Committee, have also called on tech companies to help fight terrorism "in the digital age."
In announcing Jigsaw's launch, Schmidt was optimistic about future collaboration.
"The world is as complex as ever, but we believe that a unique combination of principled research and technology expertise can help put the puzzle together -- one piece at a time."