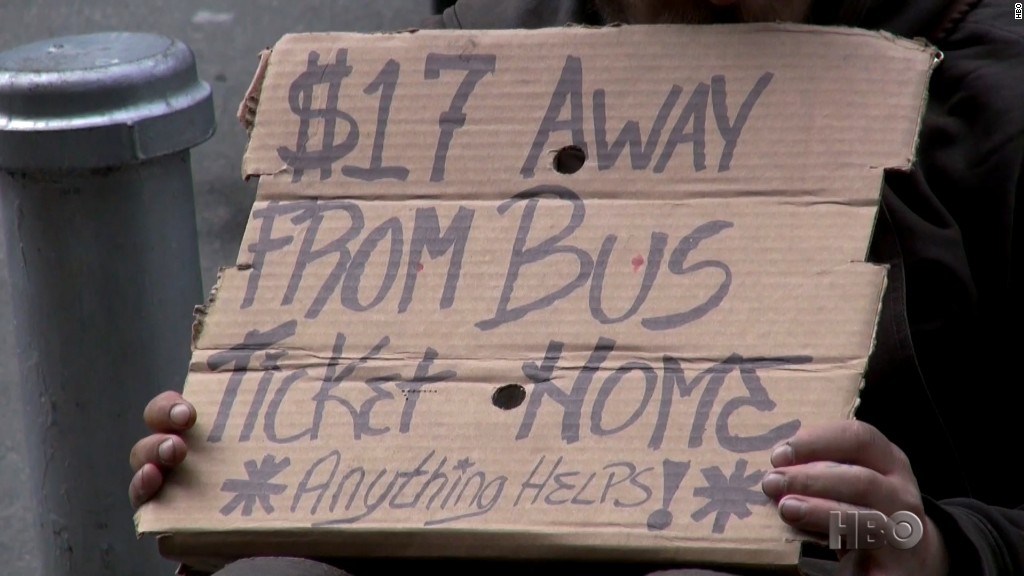 San Francisco needs to lower the cost of housing. That's the CEO of Yelp talking.
Jeremy Stoppelman made those comments via Twitter in responding to a former employee's open letter complaining about the company's low wages and the struggle to get by in San Francisco.
The letter, written by Talia Jane, detailed her experiences working at Yelp (YELP) and difficulties affording transportation to and from work, groceries, rent and other necessities.
According to Jane, she made $733.24 bi-weekly and $8.15 an hour after taxes. Her rent costs $1245 a month and daily train fare costs $11.30, which left her very little money to buy food.
Jane posted the letter to Medium on Friday and noted in a later update that she had been let go from the company.
"This was entirely unplanned (but I guess not completely unexpected?) but any help until I find new employment would be extremely appreciated," Jane wrote.
She included links to her PayPal (PYPL), Venmo and Square Cash accounts for donations.
Related: SF techie: 'I shouldn't have to see the despair of homeless people'
In the letter, Jane mentioned that Stoppelman frequently posts about increasing homelessness in San Francisco. She said many Yelp employees face similar hard times.
"Every single one of my coworkers is struggling. They're taking side jobs, they're living at home," Jane wrote.
On Saturday, Stoppelman addressed the letter on his Twitter (TWTR) account in a series of five posts.
"Late last night I read Talia's medium contribution and want to acknowledge her point that the cost of living in SF is far too high," Stoppelman tweeted.
He continued by noting that he's "been focused" on the high cost of living in San Francisco and has backed a group trying to bring awareness to the issue.
He also noted that he's often spoken out about the importance of making housing more affordable.
"I've not been personally involved in Talia being let go and it was not because she posted a Medium letter directed at me," Stoppelman tweeted.
He added that there are "[t]wo sides to every HR story" and asked the "Twitter army" to put down its "pitchforks."
"The reality of such a high Bay Area cost of living is ... entry level jobs migrate to where costs of living are lower," Stoppelman concluded. "Have already announced we are growing EAT24 support in AZ for this reason."
Jane did not respond to CNNMoney's request for comment.
-- CNNMoney's Sara Ashley O'Brien contributed to this report.