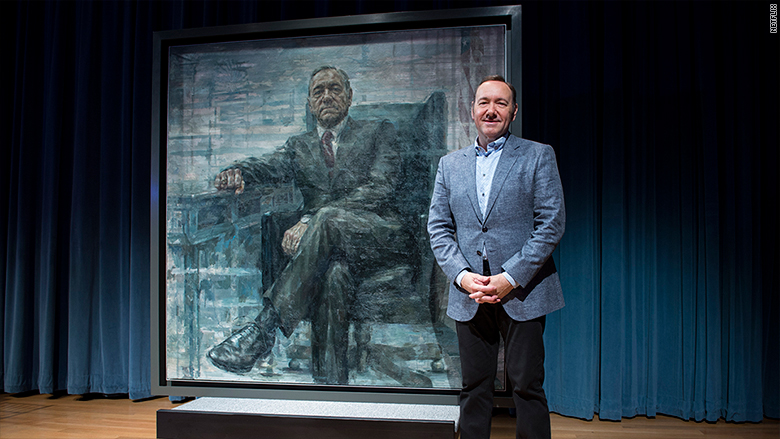 Every president deserves an official portrait, even Frank Underwood.
The Smithsonian's National Portrait Gallery unveiled a new portrait of the evil "House of Cards" president on Monday night, the museum said in a press release.
The portrait of actor Kevin Spacey in his role as Underwood will hang in the museum, which "houses the only complete collection of presidential portraits outside of the White House," the museum said.
Art imitated life even more so with Spacey arriving for the unveiling in character as President Underwood.
The debut of the artwork even had the same format as other presidential portrait unveiling by including the director of the gallery as well as some members of the White House press corps. They will then be invited to join invited guests watch the first episode of season four.
The portrait, a joint project between artist Jonathan Yeo and the museum, will hang in the gallery from February 24 through October.
Related: 'House of Cards' President Underwood makes appearance during GOP debate
"I'm pleased that the Smithsonian continues to prove itself as a worthwhile institution," Underwood "said" in a statement.
Spacey, the man who plays Underwood, added that it is "a thrill to see Frank take his place among the presidents in this historic setting."
The unveiling of the portrait comes just weeks before the fourth season of the Netflix show debuts on March 4.
It is the latest marketing ploy that mixes current politics and the Netflix drama. Underwood made an appearance in a commercial during a December Republican debate.
The series, which was Netflix's first original series, was renewed for a fifth season last month. However, it was announced that the creator of the series, Beau Willimon, would not be returning.