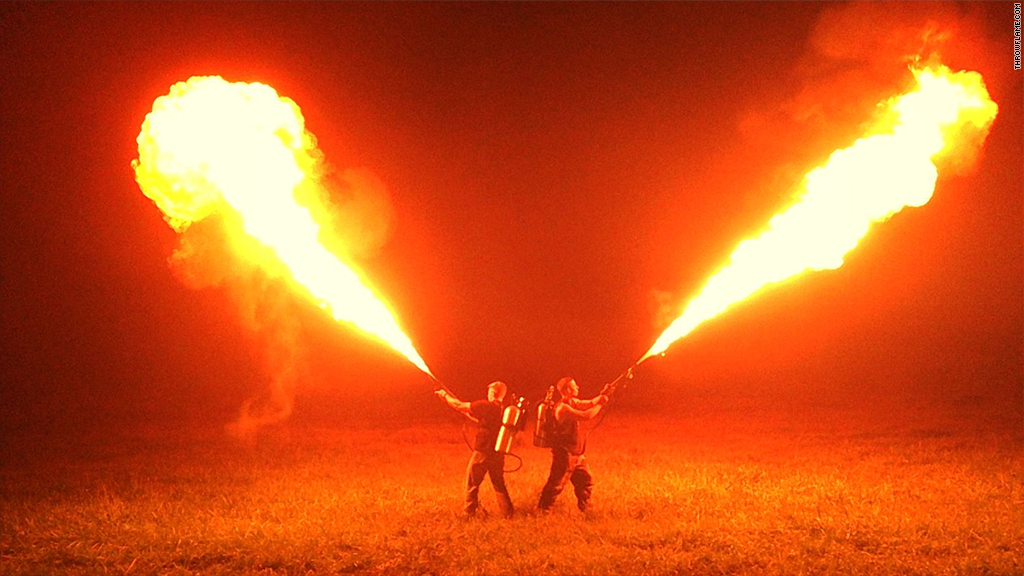 China is selling more and more weapons to the rest of the world, a new study says.
Its exports of major arms soared 88% between the 2006-2010 period and 2011-2015, according to a report published Monday by the Stockholm International Peace Research Institute (SIPRI).
The country has been securing a bigger slice of an expanding pie.
Other nations -- including the U.S., Russia and Britain -- also saw their arms exports increase over the same period, SIPRI said, although nowhere near as rapidly as China's. The biggest declines were suffered by Germany, the Netherlands and France.
China's largest customers for its weapons are in the Asia-Pacific region: Pakistan, Bangladesh and Myanmar.
"All three states are neighbors of India, the leading importer of arms in the region," the report noted.
Related: Saudi Arabia boosts military spending to record level
The Chinese military, meanwhile, is buying fewer and fewer weapons from abroad as the country's homegrown programs progress.
It has fallen from "by far the largest importer" at the start of the century to third place behind India and Saudi Arabia in the most recent period, according to the study.
"China is increasingly capable of producing its own advanced weapons and has become less dependent on arms imports," it said, noting that Beijing still needs to shop overseas for certain key items, like large transport aircraft and engines.
The heavy spending on arms in Asia-Pacific is expected to continue in the coming years, according to a separate report by the defense research firm IHS Jane's that was published Sunday.
The region "is forecast to account for one in three dollars spent on defense by the early 2020s compared with just one in five in 2010," the report said. "The Philippines, Indonesia, Japan and Vietnam are all following China's lead and we see no sign of this trend coming to an end."
Territorial disputes, often involving China, have ratcheted up tensions in the region in recent years.