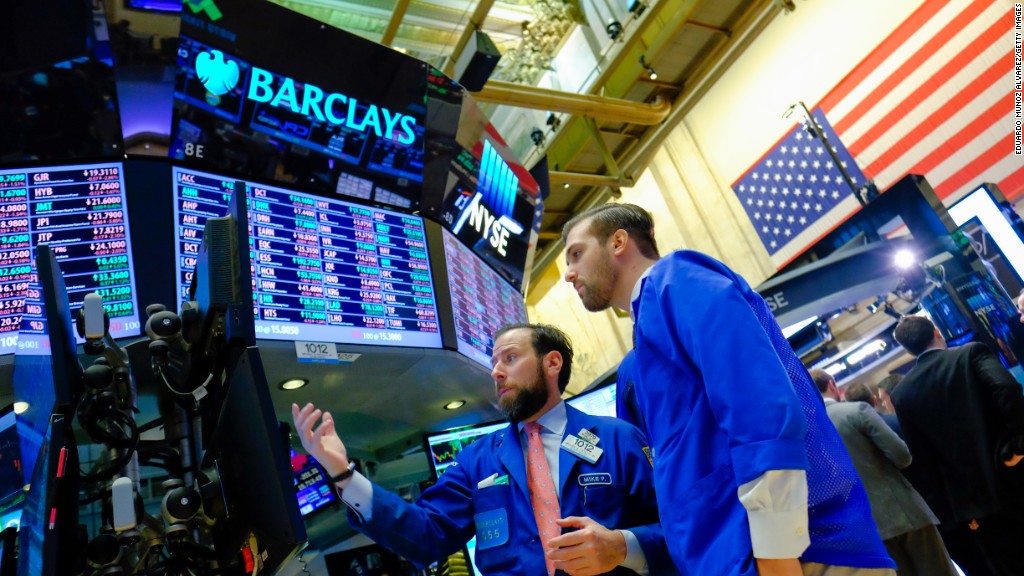 As fear is starting to fade from the stock markets, confidence in the U.S. economy is creeping back.
In recent weeks, there was rising concern that the U.S. economy could fall into recession in 2016. Now that the markets are recovering, the panic appears to be overblown.
"The pessimists are leaning the wrong way," argues Win Thin, a currency expert at Brown Brothers Harriman.
A string of good news in recent weeks has pushed back on the naysayers. Here's how the economy is brushing back recession fears.
Growth is picking up
Last year ended on a gloomy note. The economy only grew 0.7% between October and December compared to the same time a year ago. And the Federal Reserve's initial estimate for first quarter growth was low: only 1.2%.
But the Atlanta Fed now projects a solid 2.6% growth between January and March compared to a year ago.
Related: Dow posts best weekly gains of 2016
Americans started spending a little more
The economy can't grow without shoppers. Consumer spending makes up almost 70% of the economy's activity. There were fears that Americans had cooled down on their spending: retail sales fell 0.1% in December, typically a strong month for holiday shopping.
But things actually were a little better -- December's retail sales were revised up to a gain of 0.2% and sales in January matched that gain too.
Job market regaining momentum:
A key measure of the pulse of the job market is the number of people that file for unemployment claims each week.
Between October and January the number of people that filed for claims rose, and the 4-week average hit 285,000 in mid-January. But jobless claims have declined since then, and now the 4-week average is 273,000.
The economy added 151,000 jobs in January, which is lower than the gains made in previous months, but still solid. Economists estimate that job gains in February will total 192,000, according to FactSet.
Related: Markets are tanking but the U.S. economy isn't
Wages, inflation heading north
Wages have grown 2.5% in three of the last four months. Stronger wage growth is a sign of a healthier job market.
And the absent ingredient to a strong economy -- inflation -- finally showed signs of life in January. Inflation rose 1.4% last month compared to a year ago -- the best gain since 2014. If inflation continues to rise, it could justify more rate hikes from the Federal Reserve.
Wall Street panicked in January as markets turned down and the majority of investors bet that the Fed wouldn't raise rates even once this year. Now there's a 50% estimate of at least one rate hike by the end of this year.