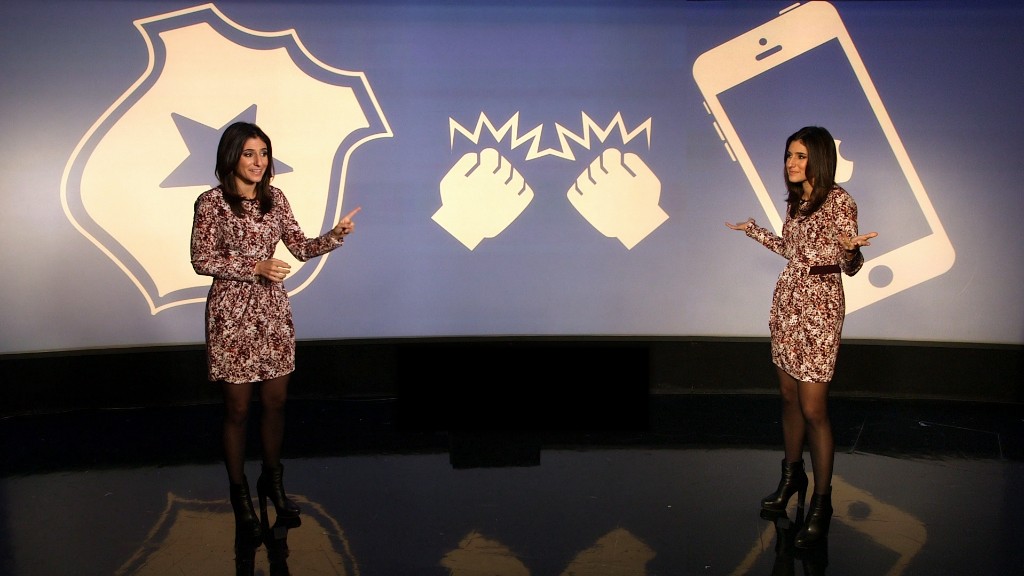 FBI Director James Comey says his agency's demand that Apple break into the iPhone of one of the San Bernardino shooters is "about the victims and justice."
"Fourteen people were slaughtered and many more had their lives and bodies ruined," Comey wrote in a post on the Lawfare blog late Sunday. "We owe them a thorough and professional investigation under law."
His comments are the latest public move in a clash between federal law enforcement and the giant technology company that has fueled a fierce debate about security and privacy.
Apple (AAPL) CEO Tim Cook has vigorously opposed the FBI's demand, saying the government is asking the company to "hack our own users and undermine decades of security advancements that protect our customers."
Comey on Sunday sought to play down the significance of his agency's request, which he described as "limited."
"We simply want the chance, with a search warrant, to try to guess the terrorist's passcode without the phone essentially self-destructing and without it taking a decade to guess correctly," he wrote. "That's it. We don't want to break anyone's encryption or set a master key loose on the land."
Related: See who's taking sides on Apple vs. FBI
But that's exactly what Apple says will happen if it complies with the feds' demand.
"Once created, the technique could be used over and over again, on any number of devices," Cook wrote in a letter last week.
In the ongoing legal battle, the Justice Department won a federal judge's order last week to require Apple to help the FBI. Apple says it plans to fight the order.
Some of the victims of the San Bernardino attack are also expected to join the case on the government's side.
Stephen Larson, a lawyer and former judge, said the Los Angeles U.S. Attorney's Office and the San Bernardino district attorney had asked him to represent the interests of victims in the Apple litigation.
He said he was speaking to several family members but declined to say how many victims he represents.
Larson told CNN that the "victims may have an interest that may be slightly different from the government's." They have questions they want answered, including, "How could this have happened?" and "Are they still in danger?" he said.
Larson said he plans to file his brief in the coming days.
Related: Who do you trust more, Apple or the FBI?
Major technology companies like Google and Facebook have taken Apple's side in the debate, warning that the case could set a dangerous precedent. But some political figures, including Republican presidential candidate Donald Trump, have voiced support for the federal court order.
Cook and Comey may have a chance to face off publicly over the case.
The House Energy and Commerce Committee said last week it had asked both men to testify to "explain to Congress and the American people the issues at play and how they plan to move forward."
No date has been set yet for the hearing and it isn't clear whether Cook or Comey will attend.
Both men have called Americans to take part a public conversation about the issues at stake.
The FBI has been up in arms about Apple's encryption tactics for a while, arguing that it will impede its investigations. It has been pleading with Congress to pass a law requiring Apple to build backdoors into its system.
Its demands have met stiff resistance, and the Obama administration said it would no longer pursue a legal strategy to combat Apple's encryption. But last week's court order could shift the tide against Apple.
"While we believe the FBI's intentions are good, it would be wrong for the government to force us to build a backdoor into our products," Cook said last week. "And ultimately, we fear that this demand would undermine the very freedoms and liberty our government is meant to protect."