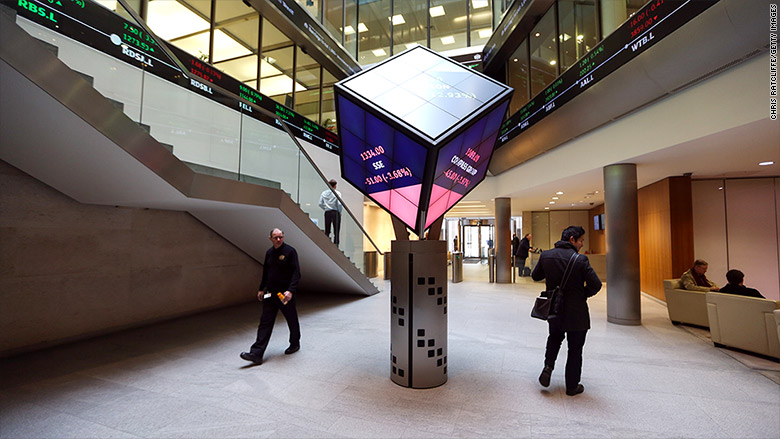 A huge merger looks set to reshape Europe's stock exchanges.
German market operator Deutsche Boerse (DBOEF) wants to join forces with the London Stock Exchange (LDNXF), the companies said Tuesday.
They described the proposed transaction as a "merger of equals," but Deutsche Boerse shareholders would end up owning more than 54% in the new company.
Shares in the London Stock Exchange soared by as much as 20% after the announcement and Deutsche Boerse shares jumped by about 9%.
The combined exchanges would have more heft to compete against the New York Stock Exchange operator, Intercontinental Exchange (ICE), which also owns markets in Belgium, France, the Netherlands, Portugal and the U.K. through its Euronext business.
Shares in Intercontinental Exchange were dipping by about 1.5% Tuesday.
Based on U.K. rules, Deutsche Boerse will have to make a formal offer by March 22 or walk away from the deal.
The exchanges have been here before: the LSE rejected an offer from its German rival over a decade ago.