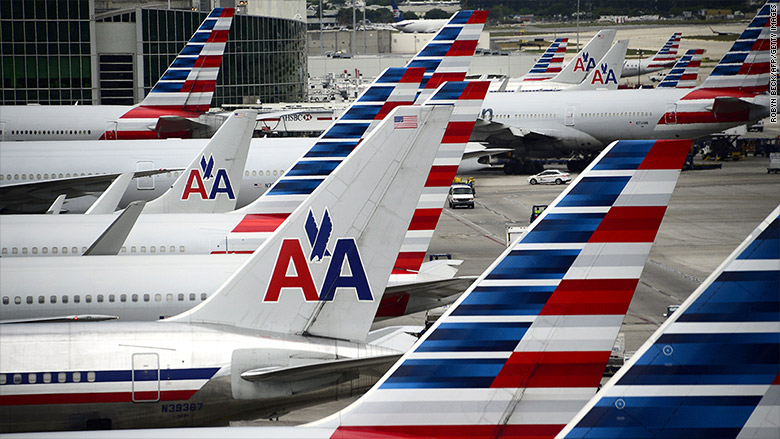 American Airlines and in-flight Wi-Fi provider Gogo are starting to play nice, and investors like what they see.
Gogo (GOGO) shares jumped nearly 10% Monday after American (AAL) dropped a lawsuit over a contract that covers 200 of its aircraft.
American has contracts with Gogo through 2018, but the airline is hoping to upgrade the 3G connections on many of its planes.
According to the terms of American's contract, if it receives a better proposal, Gogo gets a certain amount of time to make a counteroffer. The lawsuit had asked a judge to give Gogo official notice that American was considering a competing product.
American has said that ViaSat, which powers Wi-Fi on United Airlines, JetBlue and Virgin America, offers significantly faster Internet than Gogo's current service.
While Gogo did not respond to request for comment, the company said in an regulatory filing that it "looks forward to presenting a proposal to install 2Ku, our latest satellite technology."
Gogo's 2Ku technology uses satellites and complex onboard antennas to deliver a much better Wi-Fi experience for flyers. Airplanes equipped with 2Ku will receive a 70 megabit-per-second connection, which is about four times faster than the average home broadband connection.
"If Gogo chooses to submit a proposal in response to a competitive offering, we will evaluate it," said Casey Norton, communications director for American.
-- David Goldman contributed to this article