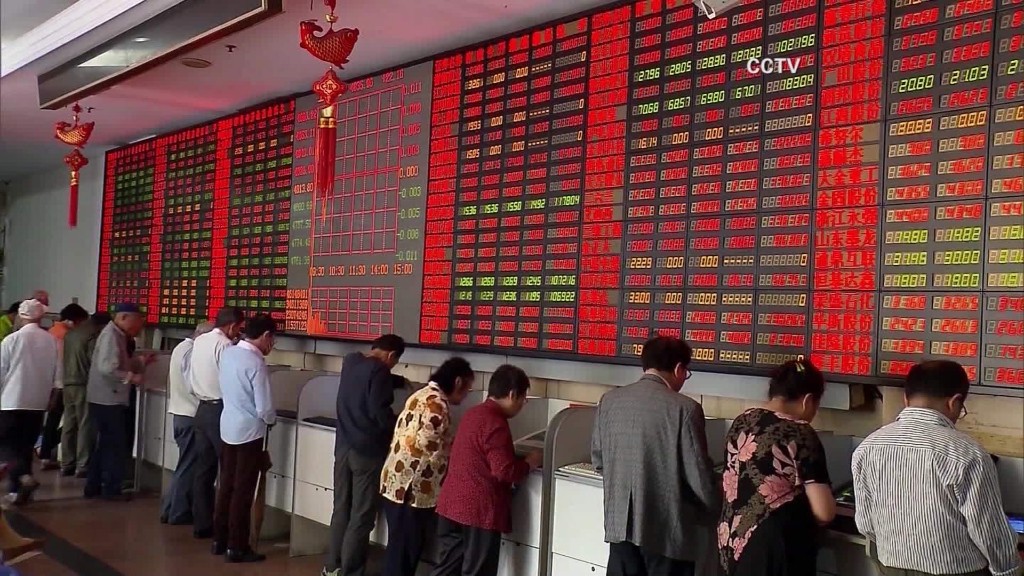 Stocks in China plummeted 6.4% on Thursday, snuffing out a recent rally in brutal fashion.
The benchmark Shanghai Composite slid lower throughout the day, bringing losses for this year to close to 23%.
Thursday's market plunge followed a rally of about 10% since late January, providing yet another stark reminder to investors that Chinese markets remain volatile.
It comes at an inconvenient time for the Chinese government as it prepares to host a meeting of G20 finance ministers and central bankers in Shanghai starting Friday.
Many experts have repeatedly warned that despite steep drops last summer and early this year, a lot of Chinese stocks still look expensive.
The "high valuation of A-shares remains very alarming," said Michael Liang, chief investment officer for Foundation Asset Management, a fund manager in Hong Kong. A-shares are the Shanghai-listed stocks of companies traded in both mainland China and Hong Kong.
The Hang Seng China Enterprises Index in Hong Kong fell 2.4%.
Related: China sacks its stock market boss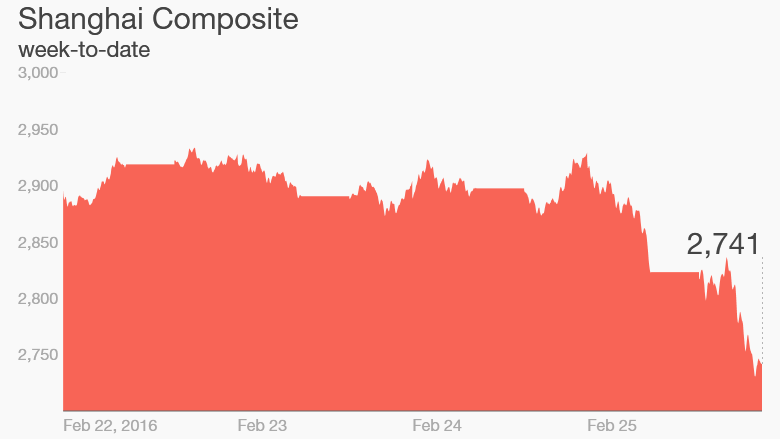 There's no question that the start of 2016 has been rocky for Chinese markets. The government just sacked the head of its stock market regulator, the yuan has struggled against the dollar, and investors have been pulling billions of dollars out of the country
Sharp falls in Chinese stock markets in early January helped fuel a wave of selling around the globe.
There has often been little direct correlation between China's markets and its economy, but concerns remain about how fast growth is slowing.
China is now posting its slowest economic growth in 25 years.
Economic data released so far this year has often been worse than expected -- trade figures have deteriorated while factories are losing steam.
Related: China's options to try to dodge a currency crisis
Some of that is due to seasonal variations -- for China, the beginning of the calendar year is notoriously volatile as the country largely grinds to a halt for the Lunar New Year holiday. Factories and businesses shut down as workers return home to celebrate with family.
A clearer picture of overall economic health often doesn't start to emerge until at least March.
But that doesn't help investor confidence after a roller-coaster ride on the markets last year.
Chinese stocks posted a meteoric rise for the first half of 2015, before a spectacular summer crash gave investors whiplash.