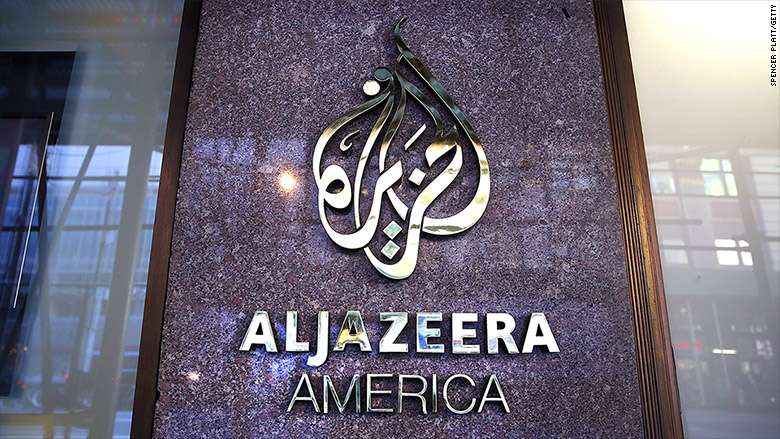 Al Jazeera America got lampooned in a story Thursday mocking its imminent closure. The story, to Al Jazeera's frustration, appeared on its own site.
Under the headline "Six hot media startups to watch in 2016," the story quickly revealed itself to be a parody when one of the "hot media startups" included AJAM.
Al Jazeera is shutting down its American television outlet in April after suffering dismal ratings and newsroom turmoil in the two-and-a-half years following its launch. Its website's last day is Friday.
The story mockingly praised AJAM's Qatari financiers for "pulling their online video feed in favor of going cable-channel only," a strategy that positioned the company to "capture the millennial audience when it hits AARP age."
AJAM, the story said, is "[d]efinitely the top one to watch in 2016."
Web-savvy readers might have identified the gag simply by looking at the byline. The story was written by @ProfJeffJarvis, a Twitter account that acts as a sendup of tech media jargon. He describes himself as a "hyperlogical thinkfluencer" in his Twitter bio.
The account, which is run by a man named Rurik Bradbury and uses the same name as BuzzMachine's resident media pundit, has been a hit among media types.
By late Thursday afternoon, the fun was over. The story has been replaced by an editor's note.
"Al Jazeera America has removed the satirical piece originally posted on this link, which included commentary on our company that we believe was not appropriate given its imminent closure," the note reads. "Our goal in the closing stages of AJAM online and on TV is to honor the exceptional journalism and journalists that distinguished our brand, to maintain the respect that we have always shown to those we have covered since our launch, and to uphold our promise to deliver the highest quality journalism to our readers until the very last. We believe the satirical piece originally at this link failed to live up to these goals. We offer our apologies to our readers and to our staff."
The Jarvis parody account, meanwhile, responded to the story's removal like only he can.
When reached for comment, AJAM president Kate O'Brian said she preferred to "let the editor's note speak for itself."