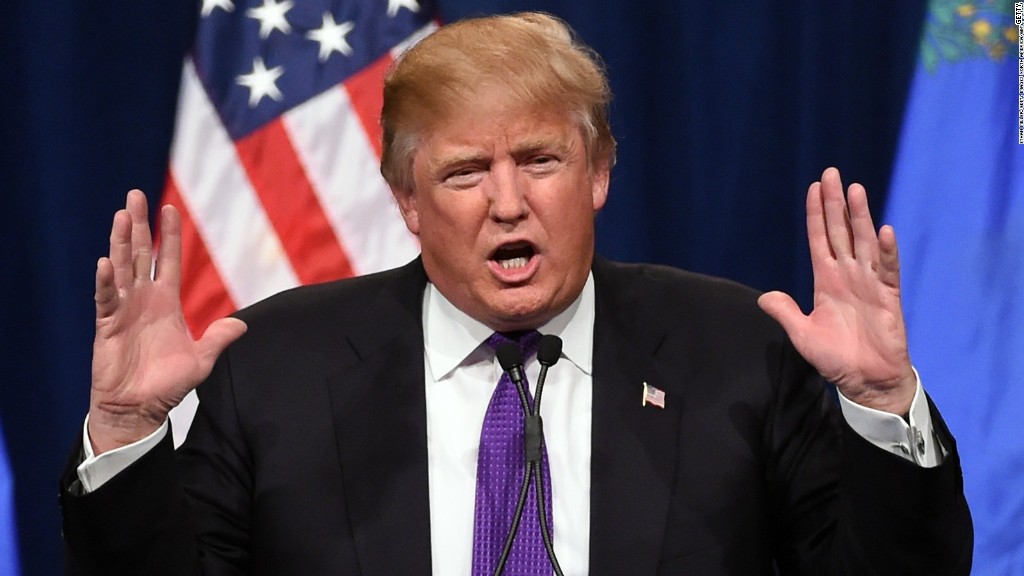 Donald Trump is slated to appear as a witness in the case charging him and the former Trump University with fraud.
The plaintiffs and defense attorneys in the case both have listed Trump on their witness lists recently submitted to the court.
While a trial date has yet to be set, it could take place in late spring or early summer. The final pretrial conference in the case is scheduled for May 6.
The case was initially filed nearly six years ago in federal court in Southern California. It is one of three suits that Trump University faces, including one by the New York Attorney General Eric Schneiderman, who accused the school of being a "bait-and-switch scheme."
Related: If Trump wins, this Canadian island welcomes you
Trump University was set up as a series of seminars that promised to teach students how to make money in real estate. But the initial free session was little more than an "infomercial" to get students to sign up for a three-day session for $1,495, according to the California suit.
Trump University then used "misleading, fraudulent and predatory practices to convince students to purchase Trump University's $35,000 'gold' course," according to the original complaint in the California case.
The suit quotes ads for the school, which said "investors nationwide are making millions in foreclosures...and so can you!"
The suit adds: "After investing nearly $36,500, students still do not receive the information or training they were promised."
Trump, his spokesmen and attorneys have defended the school. They've charged attacks on the school are politically motivated. The school changed its name to The Trump Entrepreneur Initiative after New York's Department of Education objected to its use of the word "university" in its title.