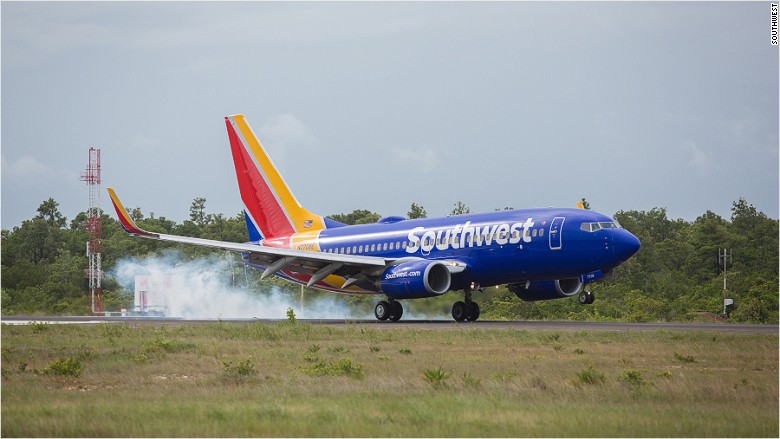 Passengers on Southwest Airlines no longer need a credit card to make onboard purchases.
Fliers on Wi-Fi equipped planes will be able to use their Amazon (AMZN) account to buy movies, messaging and Wi-Fi.
Here's how it works: When customers bring up the airline's entertainment portal that streams TV and shows inflight purchase options on their personal devices, they can now use Pay with Amazon to complete a transaction. All they have to do is log in and the credit card connected to the account will be charged.
Related: This is the best time to buy a plane ticket
"We saw an opportunity to provide something customers are accustomed to using," said Michelle Agnew, spokesperson for Southwest (LUV). "We knew it was something customers would enjoy."
Fliers can purchase Wi-Fi for $8 a day per device, the ability to send text messages for $2 or movies for $5.
About 80% of the Dallas-based airline's fleet is currently equipped for Wi-Fi, according to Agnew.