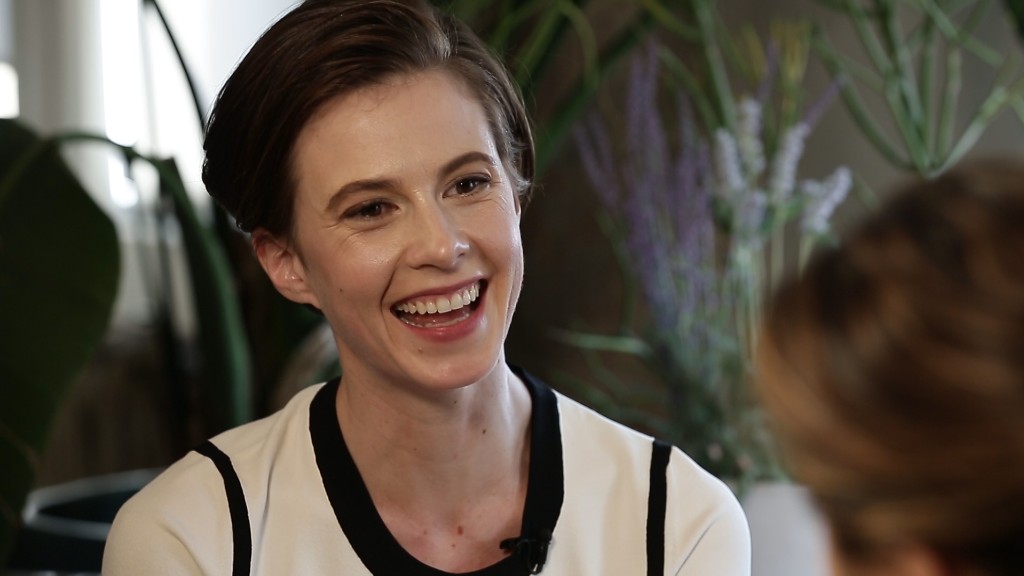 Oprah Winfrey may have shed some pounds using Weight Watchers. But she may have lost something else -- influence. And money.
Shares of Weight Watchers (WTW) plunged nearly 30% Friday after the diet company reported a surprise $11 million quarterly loss.
The company's sales fell and, most alarmingly, so did the number of Weight Watchers subscribers and attendance at meetings.
Shares of Weight Watchers surged in October after Oprah announced she was taking a 10% stake in the company, joining its board and becoming a member as well.
The hope was that Oprah's blessing would lead to a surge in new subscribers. Expectations grew after Oprah said in an ad for the company that she lost 26 pounds -- even while still eating bread every day.
But since Oprah first got involved with Weight Watchers, the stock price has fluctuated more wildly than the weight of a person on a fad diet. (Grapefruit, anyone?)
Related: Weight Watchers stock soared following one Oprah tweet
The stock is now down 50% this year and is trading nearly 60% below the peak Oprah mania price it hit in November.
The value of Oprah's stake in Weight Watchers fell by more than $27 million on Friday alone. But don't shed any tears for her. Oprah is still sitting on about a $30 million profit since October. And she is continuing to eat bread after all.
It's possible that it will just take more time before Oprah is able to convince the millions of subscribers to her magazine and viewers of her OWN cable network to take the plunge and sign up for Weight Watchers.
CEO James Chambers told analysts during the company's conference call Thursday that he thought the marketing campaign with Oprah was off to a good start and that this is just the beginning of her involvement with the company.
"We're just scratching the surface of the potential engagement opportunities between members and Oprah," he said. "Behind the scenes, Oprah is equally as involved as a board member and adviser."
But the company's latest results may be a sign that not even Oprah's considerable celebrity star power is enough to offset its challenges. To that end, Weight Watchers issued earnings guidance for 2016 that was below forecasts.
The company has tough competition from the likes of Nutrisystem (NTRI) and Jenny Craig.
Maybe nostalgic Gen X-ers are flocking to Jenny Craig? Kirstie Alley is now appearing in ads for Jenny Craig, along with fellow Cheers alums George Wendt (Norm!) and John Ratzenberger. The weight loss company where everyone knows your name?
Related: Oprah may not save Weight Watchers after all
Weight Watchers also has to contend with the proliferation of free smartphone apps that give people diet tips and track weight loss.
It's hard to compete with free. Oprah, who famously gave out cars to the entire studio audience of her talk show in 2004, should know that firsthand. ("You get a free Weight Watchers membership! YOU get a free Weight Watchers membership!")
And maybe, just maybe, this notion that Americans are trying to get into shape is just a big myth.
CNBC's Carl Quintanilla pointed out in a tweet Friday morning that shares of Weight Watchers and activity tracker Fitbit (FIT) have both plunged this month due to disappointing outlooks. Meanwhile, Domino's (DPZ) is surging.
Carl is on to something here. A long/short ETF where you buy unhealthy companies and sell healthy ones. Ticker symbol FAT?