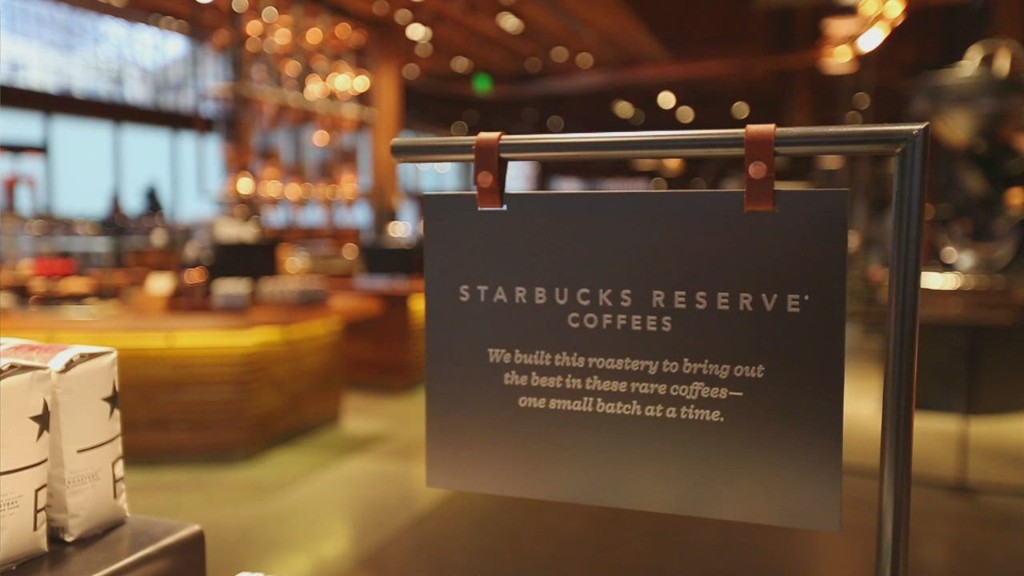 Starbucks is about to open in Italy -- the country whose coffee culture inspired the CEO of the international mega-brand.
Milan will be the first Italian city to get a Starbucks in early 2017, the company said Sunday.
That's the city CEO Howard Schultz visited in the early 1980s and left inspired to bring "the romance and theater" of Italian coffee houses back to the U.S., Starbucks SVP Global Communications Corey duBrowa told CNN.
"Starbucks history is directly linked to the way the Italians created and executed the perfect shot of espresso," Schultz said in a press release. "Everything that we've done sits on the foundation of those wonderful experiences that many of us have had in Italy, and we've aspired to be a respectful steward of that legacy for 45 years."
Thirty-three years later, Schultz's company has 21,000 stores in 70 countries -- including 38 across Europe, the Middle East and Africa.
But Starbucks is only now ready to debut in the country that inspired it.
Related: Starbucks gets approval to sell alcohol in five Utah stores
One catalyst for the move, a spokesperson said, was signing on Percassi Group, a prestigious Italian brand operating firm, to coordinate its expansion.
Antonio Percassi, the firm's president, said in a statement that it will be a "unique challenge" to introduce the "country of coffee" to Starbucks, but he's "confident that Italian people are ready to live the Starbucks experience."
But it won't be exactly the same experience customers in other countries are used to.
In Italy, where locals are known to favor espresso over coffee, espresso will be "the star of the show," Starbucks said, noting they will introduce a custom coffee blend.
Related: Starbucks customers furious about new rewards program
In 2013, CNN's Erin Burnett asked Schultz if there would ever be a Starbucks in Italy. Schultz responded, "Candidly, opening a store in Italy today given the political issues and the economic issues I don't think would be in the primary interest of our shareholders. We are being fairly judicious, but there will at some point be a Starbucks store in Italy."
And that time, apparently, is 2017.
"We waited for many years for the opportunity to demonstrate our deep respect for the Italian people and their rich heritage and culture around the art of coffee, and believe that now is the right time for Starbucks to come to Milan, in the right way," a Starbucks spokesperson said.
The company has plans to open stores across the country, but the Milan location is the only one Starbucks has a time frame for.