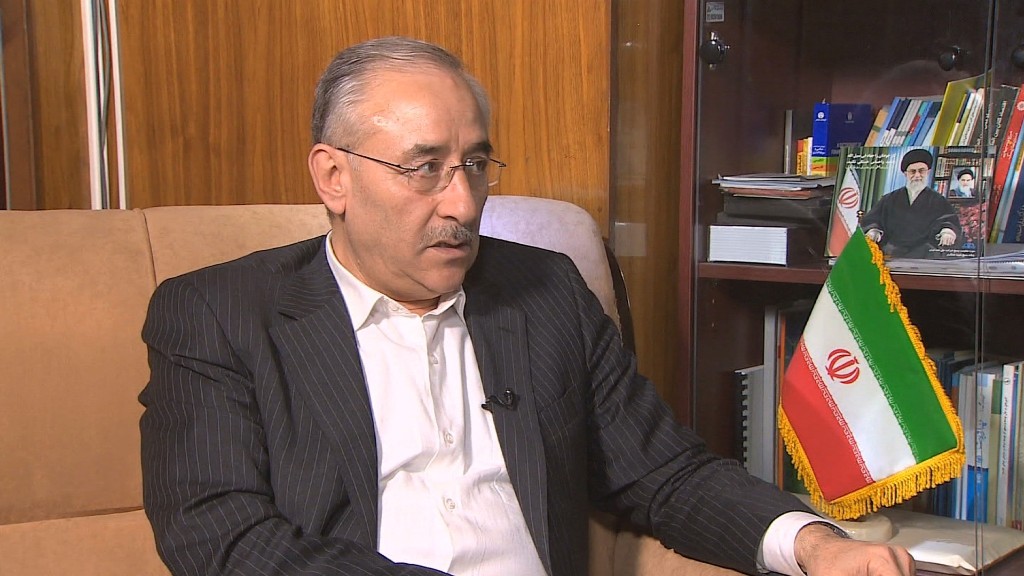 Iran will push forward with plans to pump an additional one million barrels of oil per day into an already oversupplied global market, a senior Iranian oil official told CNN in an exclusive interview.
"Iran is not the cause for this turmoil," Deputy Oil Minister Amir Hossein Zamaninia told CNN's Fred Pleitgen on Sunday, referring to the slump in oil prices. "We do not intend to sanction ourselves again after coming out of the sanctions."
Oil producers have been watching nervously as Iran prepares to bring its supplies back to the global market after economic sanctions on the country were lifted as part of a landmark nuclear deal with world powers.
"We want to increase our production to the level we used to produce prior to the sanctions," Zamaninia said. "And at that time, then we can get together and discuss and strategize for the future."
The global oil market is drowning in excess supply. The price per barrel has nosedived around 70% since mid-2014, punishing the economies of many of the big producers.
Related: OPEC president says oil output freeze will work
Iran's return has further complicated the picture. Its bitter rivalry with Saudi Arabia, fueled by geopolitical factors like the wars in Syria and Yemen, has exacerbated tensions over the oil industry.
Saudi Arabia led OPEC in a fierce battle against other producers for market share that helped push down oil prices.
Amid mounting concerns about the impact of the price plunge, five of OPEC's 13 members -- Saudi Arabia, Kuwait, the UAE, Qatar and Venezuela -- plus Russia, agreed earlier this month to keep output steady at January's levels.
But Iran has refused to join the production freeze. Last week, Iranian Oil Minister Bijan Zangeneh called it a "joke," according to state media.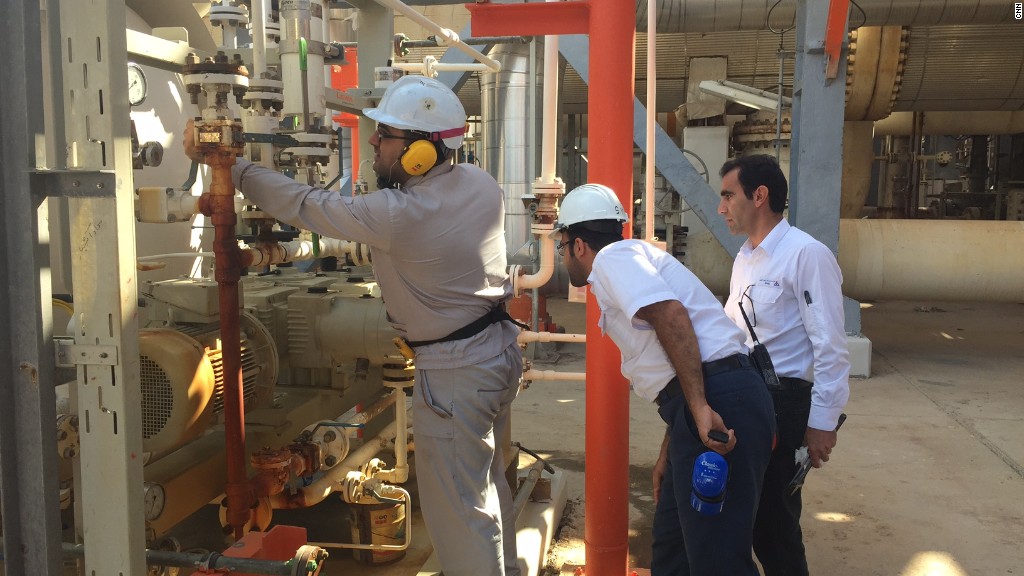 Related: Iran calls Saudi oil production freeze a 'joke'
Zamaninia was more diplomatic in his comments to CNN on Sunday, although he made it clear Iran considers the onus to be on other countries to tackle the supply glut.
"That was a small step in the right direction," he said of the output freeze. "We hope that they [OPEC] can get together to decrease their production."
Zamaninia said a "silver lining" of the sanctions is Iran is less dependent than many of its neighbors on oil revenues.
The country doesn't need foreign investment to ramp up its production by one million barrels per day, he said. But it is interested in overseas funding to help finance longer-term increases.
"We have no doubt that we can attract at least $40 billion to $45 billion per year investment," he said.