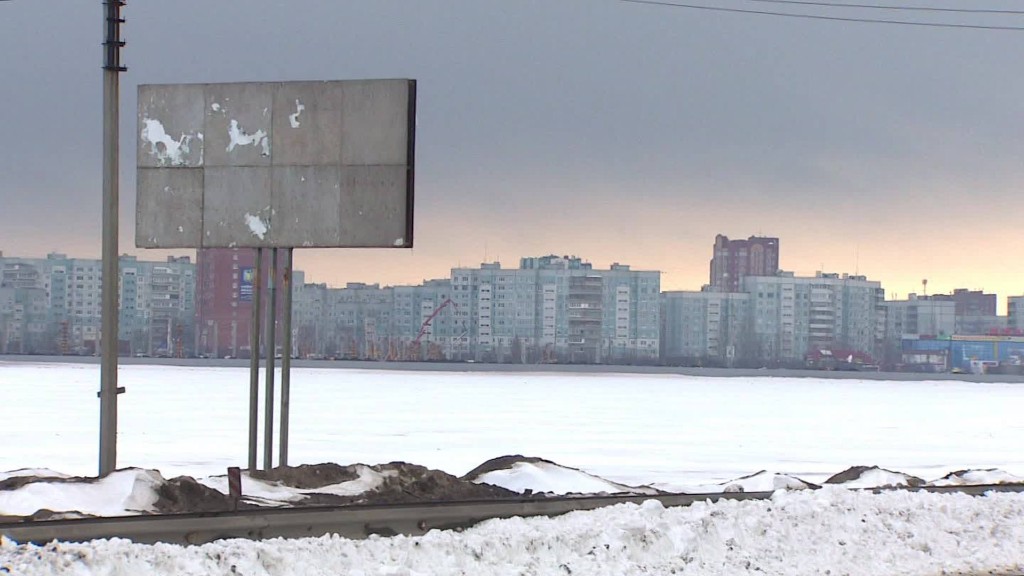 The global oil crisis isn't just taking a toll on Russia's economy. It's also hitting ordinary citizens.
Leonid Emshanov, a mechanic at the Avtovaz auto plant in Tolyatti, doesn't want to show me his home. It's too crowded he says.
Leonid and his wife Natalia live with her parents and his brother. And now Natalia is pregnant.
The couple say the rent they were paying to live alone became unaffordable.
"Our income is only enough to pay for utility bills, food and very rarely buy some clothes or go to the cinema or cafe," Leonid says.
And life is about to get even harder.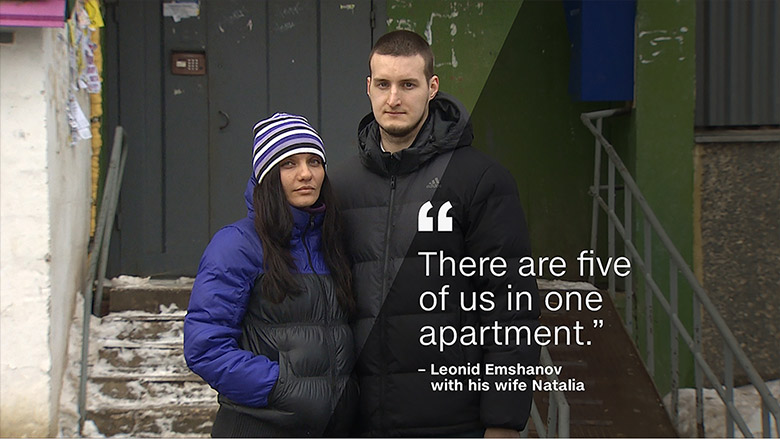 Avtovaz has had to make some big cuts. It's reducing its workweek for all employees to four days.
That means Emshanov's salary will get cut by about 20% to little more than 15,000 rubles ($200).
"It's a ridiculously tiny income," He says. Before the cuts, he had been earning about 20,000 rubles ($262).
Related: Russian official: Some things matter more than money
International car makers moved into Russia because the potential for growth looked extraordinary. It was predicted to become one of the world's biggest car markets.
But Russia's recession is hitting the industry hard. Last years sales dropped by 36%.
Tolyatti is famous for the Avtovaz plant, a huge complex producing Lada motorcars since the early 70s. Today, it also makes Renault (RNLSY) and Nissan (NSANY) models.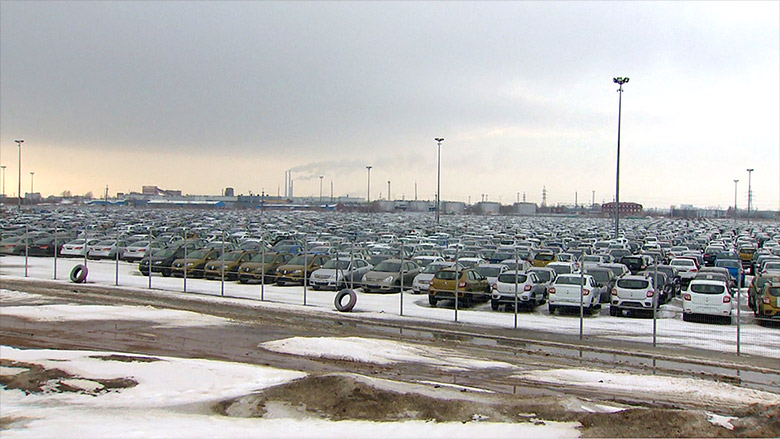 All Russians know cheap oil is at the heart of their latest financial struggle. Economists have long warned about the country's dangerous dependency on exports. But it's not the only cause.
Sanctions and counter sanctions over Ukraine have restricted the economy and driven up food prices. The ruble has tumbled by more than half its value compared with the U.S. dollar.
Related: Putin prepares Russia for massive privatization drive
So Russians like Leonid are left to do what they can to get by. He's taken on a second job in what could be one of the few growth industries here. He's working as a security guard.
"Such an economic situation doesn't lead to anything good. Crime will increase now," he says. "People are afraid of everything. I don't know what it will all lead to."