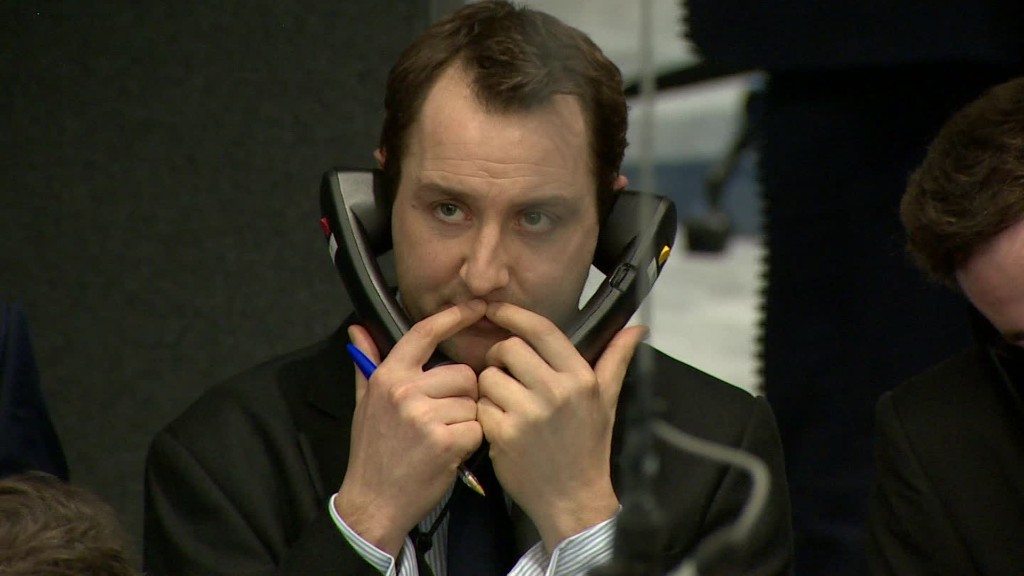 The takeover battle for the London Stock Exchange is heating up.
Intercontinental Exchange, which owns the New York Stock Exchange, said Tuesday it was considering an offer for the LSE, Europe's biggest stock market.
ICE (ICE) has been stung into action by an agreed "merger of equals" between Germany's Deutsche Boerse (DBOEF) and the LSE (LDNXF), announced last month.
The Anglo-German deal -- which has yet to be approved by regulators and shareholders of both groups -- would create a powerful new global rival for ICE, which already owns energy, derivatives and stock markets in the U.K., France and the Netherlands.
Shares in the LSE jumped 7.5% after ICE said it could make a competing bid, and have gained about 27% since the Deutsche Boerse offer was announced on February 23.
If approved, that deal would give Deutsche Boerse shareholders control of a new combined group based in London, and the German company's chief -- Carsten Kengeter -- would be CEO.
Related: China group to buy Chicago Stock Exchange
Some analysts have said Deutsche Boerse's bid undervalues London.
Based on Tuesday's prices, the German all-share offer is worth about 34 euros per share, while the LSE is trading at about £28.8 per share or roughly 37 euros.
That could present an opportunity for ICE to make a more generous offer. But there's still a long way to go.
"No approach has been made to the Board of LSE, and no decision has yet been made as to whether to pursue such an offer," ICE said in a statement.