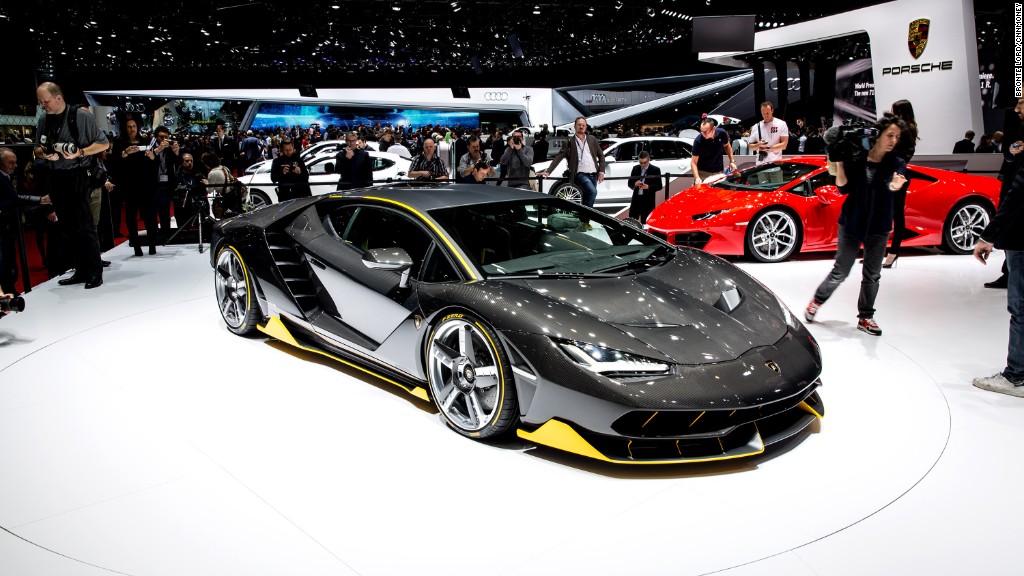 Lamborghini unveiled a new 770 horsepower supercar with a $2 million price tag at the Geneva Motor Show Tuesday.
But if you want to buy one, put your American Express Black Card back in your wallet. Only 40 are being built and they're all already sold, even before the rest of us go to see what the new car looks like.
But, here, you can look at it.
The Lamborghini Centenario was created to celebrate the 100th birthday of Lamborghini founder Ferruccio Lamborghini, who died in 1993. Lamborghini, who had become wealthy as a tractor manufacturer, created his own car company in 1963 when, according to company lore, he got tired of dealing with finicky Ferraris.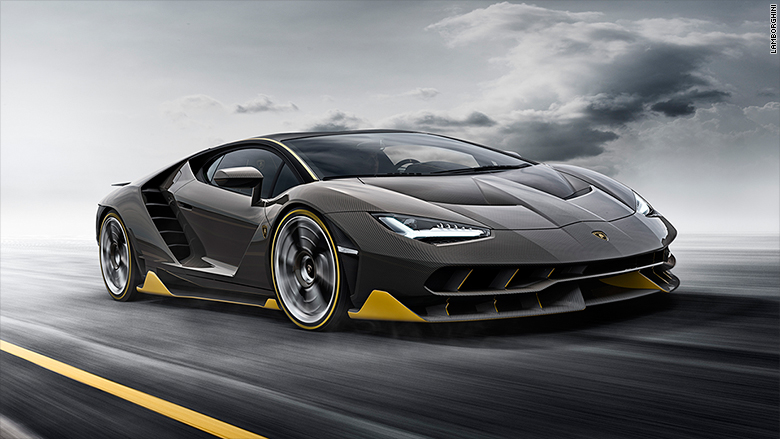 Of the 40 Centenarios, 20 will be hard-top and 20 will be convertibles. The cars will have a V12 engine, the most powerful Lamborghini has ever produced, and can go from a stop to 60 miles an hour in less than 2.8 seconds. Top speed is over 217 miles per hour, according to Lamborghini.
The car's body is made entirely from lightweight carbon fiber. Like most Lamborghinis, it has all-wheel-drive but it also has four-wheel-steering. At low speeds, the back wheels turn in the opposite direction of the front for tighter cornering. At high speeds, the wheels turn in the same direction for smoother lane changes.
Related: Mind-blowing supercars of 2015
In terms of color and trim, each car will be built according to the individual customers' specifications.
Lamborghini makes what it calls "one off" cars like this to show its technological capabilities, the automaker said. They're usually pre-sold at invite-only private events for the brand's best customers.
Lamborghini, like Bugatti, Bentley and Porsche, is part of the Volkswagen (VLKAY) Group.