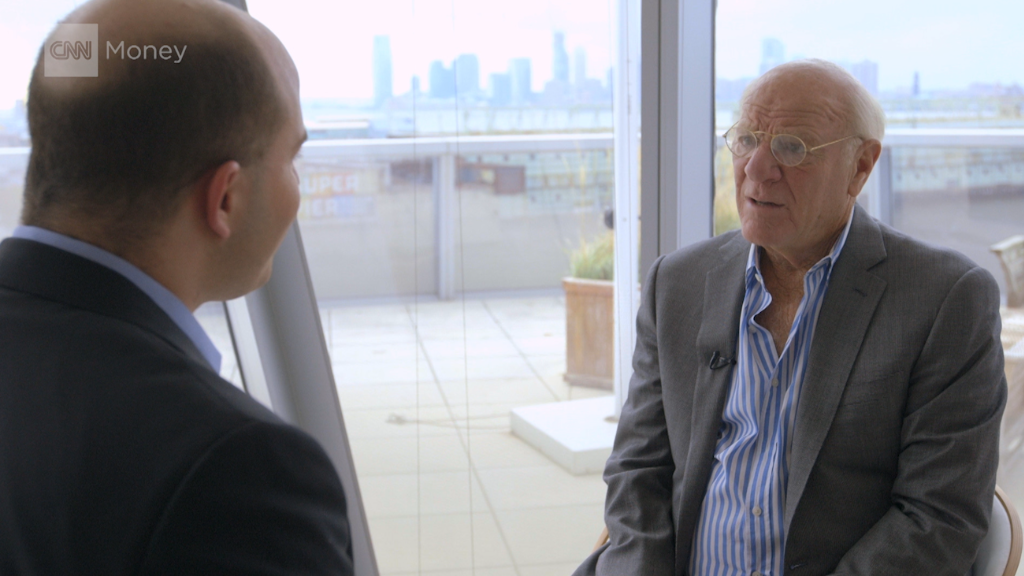 AT&T is going "over the top" with television.
In the fourth quarter of this year, AT&T will start selling cable-like bundles of TV to people across the country through a new app. Subscribers won't need an AT&T wireless phone or an AT&T broadband connection at home.
It'll be like Netflix -- download the app, sign up, type in a credit card number, and start streaming a TV show.
"It is an Internet-delivered service," AT&T Entertainment Group CEO John Stankey said in a phone interview.
The potential ramifications are wide-ranging. The new service, which will have DirecTV branding but without the need for a satellite dish, will create new competition in the television industry.
AT&T (T) says it will still sell satellite dish service through DirecTV and fiber-optic TV service through U-verse.
But this BYOB -- bring your own broadband -- offering is a big step forward. One of AT&T's smaller rivals, Dish Network (DISH), already sells a similar streaming service called Sling TV.
Stankey said its "DirecTV Now" service will be different: While Sling TV is a "skinny bundle," with just a few dozen channels, "these bundles are going to look much more like" the hundreds of channels that most people already get at home.
So why is this a big deal? Because "DirecTV Now" promises to make a cable TV subscription more portable and convenient -- and perhaps more directly competitive with Netflix (NFLX).
AT&T says it will solve problems that beguile viewers, like the requirement to log in to web sites and apps to access a cable subscription.
The "DirecTV Now" bundle will be oriented toward live scheduled programming, the same way existing TV on-screen guides work.
But one of the other bundles, "DirecTV Mobile," will be oriented toward on-demand programming, more like Netflix and Hulu, which is a big shift for the industry.
This lower-cost plan will be just for smart phones, while "DirecTV Now" will work on big-screen TVs too.
A third offering, "DirecTV Preview," won't require a monthly subscription at all. It will be a free app with a smaller selection of shows, perhaps intended to persuade people to pay for the bigger bundles.
Another big shift: AT&T says "these services will not require annual contracts, satellite dishes or set-top boxes."
So even though AT&T is selling a form of cable TV, it won't have all the baggage of cable TV, like an installation visit from a technician.
Of course, AT&T still wants people to buy a broadband subscription, which does require an installation visit.
And AT&T will strongly encourage people to buy wireless, broadband and TV service together.
"We'll be offering a more convincing value, in terms of pricing, if you're bundling the products together, and we'll have features that make them work better together," Stankey said.
The streaming bundles will differentiate themselves not just by price point but by having what AT&T calls "exclusive content."
The most important content, however, will be the big cable channels that form the backbone of every bundle.
Stankey said AT&T is in talks with channel owners about securing the necessary rights for the "DirecTV Now" service.
"We're obviously far enough along in the process that we have the confidence we're going to get there," he said, asserting that what it is pitching is a "win-win" for the industry.
AT&T's rivals are skeptical that the company will be able to pull it off, but AT&T does have a lot of muscle in the marketplace thanks to its 2015 acquisition of DirecTV.
The company did not announce any pricing plans or specific launch details on Tuesday, other than to say it'll start in the fourth quarter.