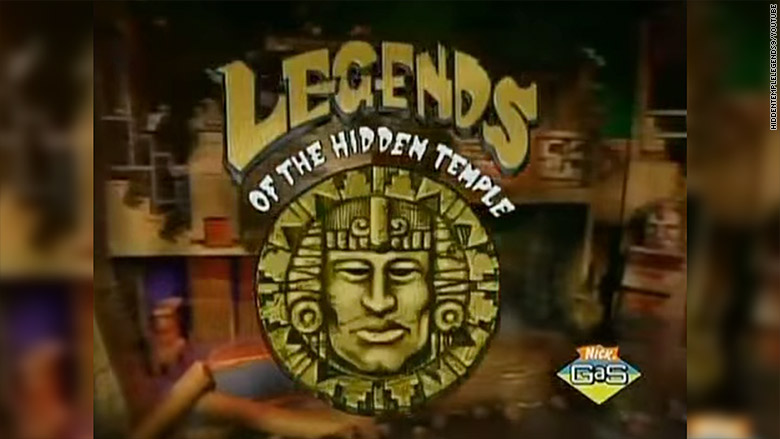 Olmec and the Silver Snakes are coming back to TV, but in a different format.
"Legends of the Hidden Temple," Nickelodeon's 1990s jungle ruins adventure themed game show, is coming back to the airwaves, but this time as a TV movie, the network confirmed to CNNMoney.
The live-action TV movie based on the game show will be released later this year. The news was first reported by Variety.
The new film will follow "three siblings who break away from a lackluster temple tour in a jungle" as they find "themselves immersed in a real-life mission comprised of obstacles that they must complete in order to escape alive," according to the network.
"Legends of the Hidden Temple" may have run on the children's network for only three seasons from 1993 to 1995, but it had an impact on popular culture.
The game show, which included six teams of kids (all with color based animal team names like Red Jaguars and Purple Parrots) taking part in trivia and games to get to the final challenge of the show, "The Shrine of the Silver Monkey" which the contestants had to put together to win.
The series was hosted Kirk Fogg and a giant talking head puppet Olmec.
The return of "Hidden Temple" is another attempt by Nickelodeon to recapture the magic of its 1990s era. By bringing back familiar programming the network hopes to reach both nostalgic fans, some of which who now have children of their own, and new viewers.
Related: Nickelodeon's 'The Splat' to bring back classic '90s shows
In September, the network announced an eight hour TV block of programming on its sister channel TeenNick called "The Splat." The block showcases reruns of 1990s cartoons from the network like "Ren and Stimpy" and "Rugrats."