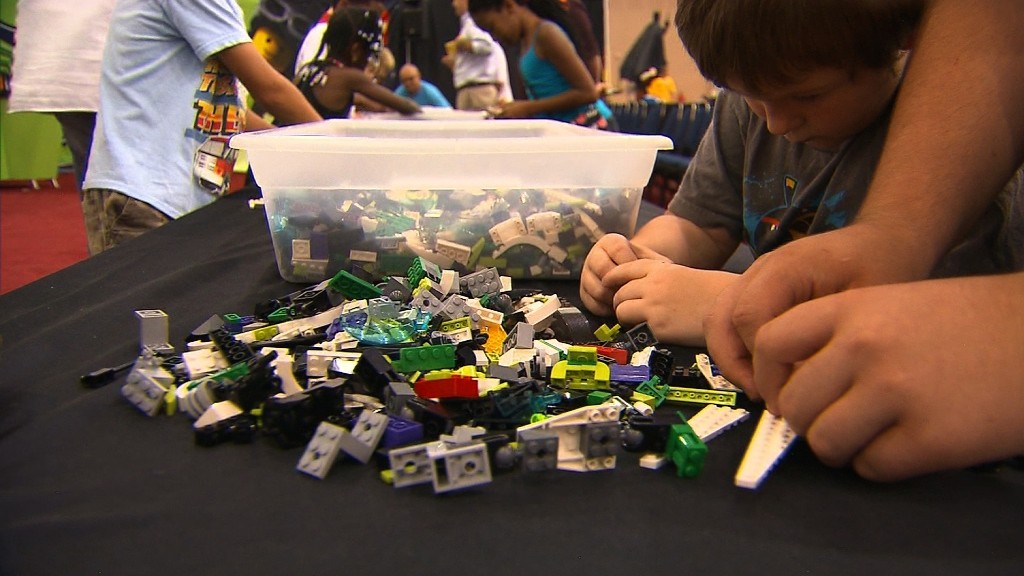 The Force has awakened. And it's now with Lego.
The Danish toymaker posted a 25% jump in revenues and a 31% rise in net profits in 2015, thanks to a huge demand for its Star Wars, Ninjago and Disney (DIS) Princess products.
The company said it sold more than 72 billion Lego bricks to 100 million kids in 2015, with Elsa's Sparkling Ice Castle, the Star Wars Millennium Falcon and a Police Station topping the list of best sellers.
"If I could sing and dance, I should be singing and dancing, because it is a fantastic number of results," Lego's CEO Jorgen Vig Knudstorp said at a press conference on Tuesday.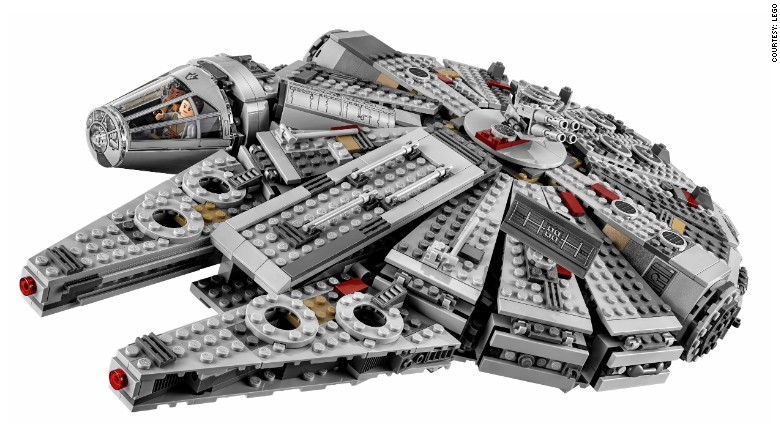 The company launched 350 new products in 2015, the largest number ever. It has also expanded further into digital world, launching GO DIMENSIONS video game, which merges physical Lego brick building with interactive console game.
Related: Lego unveils its first disabled figure
Lego reported revenues of 35.8 billion Danish kroner in 2015 on Tuesday. That's up 25.2% compared to 2014, which was already very successful year. The toymaker received a boost from the Lego Movie, which premiered in February 2014. It became the world's biggest toy company in September of the same year, overtaking Mattel (MAT).
Lego said it grew double digits in all of its core markets, outpacing the wider toy market, which it said grew by "mid single digits" in 2015.
The company employs nearly 14,000 people around the world, and is still owned by the Kirk Kristiansen family that founded it in 1932. Its sales have quadrupled in the last 10 years.