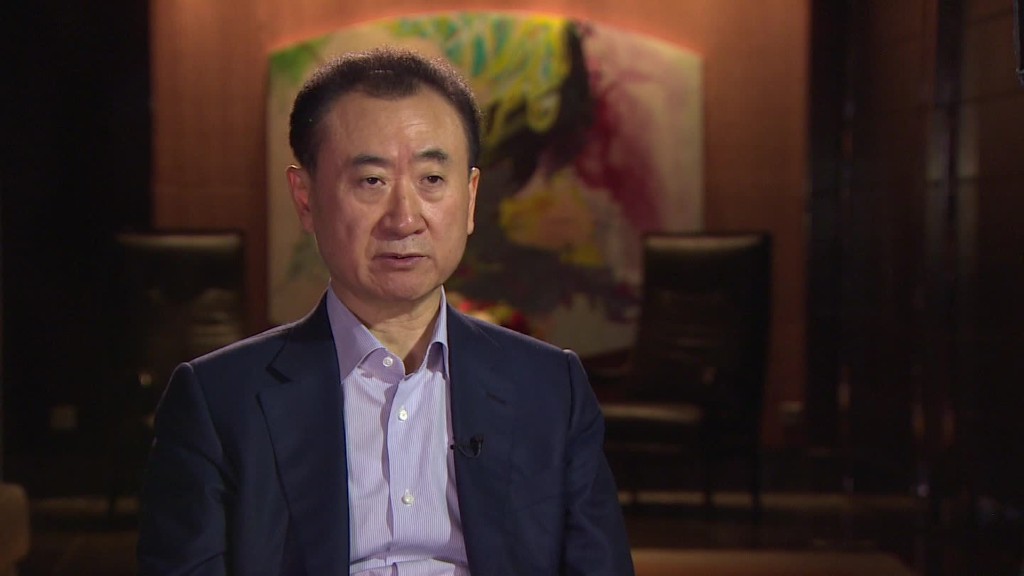 The ratings agency Moody's is raising a red flag about the Chinese government's growing debt levels.
Moody's cut the outlook on China's credit ratings from stable to negative on Wednesday, pointing to worries about the government's potential debt burden, the huge sums of money flowing out of the country and Chinese officials' ability to push through reforms.
The negative outlook means the agency could downgrade China's credit rating in the medium term.
But for now, Moody's said it was keeping China at the current rating of Aa3, the fourth highest on its scale, because it thinks Beijing still has time to deal with some of the challenges.
The agency's warning highlighted some key concerns about the world's second largest economy.
Chinese government debt is rising relative to the size of the economy, and policymakers are encouraging banks to dish out more loans to try to offset slowing growth.
Related: China's factories are still losing steam
The worry, Moody's says, is that the central government in Beijing could end up on the hook not just for its own debts, but for those of regional and local authorities, major banks and huge state-owned enterprises.
Meanwhile, Beijing's foreign currency war chest is gradually decreasing as it uses the funds to prop up the value of its currency, the yuan, at a time when record amounts of money have been pouring out of the country.
Moody's said China's foreign exchange reserves "remain ample." But it warned that their decline highlights the risk of a downward spiral in which pressure on the yuan and dwindling confidence in the Chinese government's ability to manage the situation could drive even more money out of the economy.
Some analysts have expressed concern that China could eventually be forced to allow another steep devaluation of the yuan that could set off turmoil in global markets. Chinese officials have insisted they won't let that happen.
Related: China plans to cut 1.8 million coal and steel jobs
But those officials are facing the daunting task of guiding the vast economy through a period of tremendous change.
China is posting its slowest growth in a quarter century as policymakers are trying to shift away from its reliance on exports and debt-fueled investment.
They have also said they want to let their currency trade more freely and to reduce restrictions on the financial sector. But those efforts have been hit by volatile markets, including the country's spectacular stock crash last summer.
Analysts have also expressed doubts that Chinese officials will put important reforms -- like overhauling the country's sprawling state-owned enterprises -- ahead of achieving the government's annual growth target.
"Incomplete implementation or partial reversals of some reforms risk undermining the credibility of policymakers," Moody's said, warning that "there is considerably uncertainty about policy priorities."