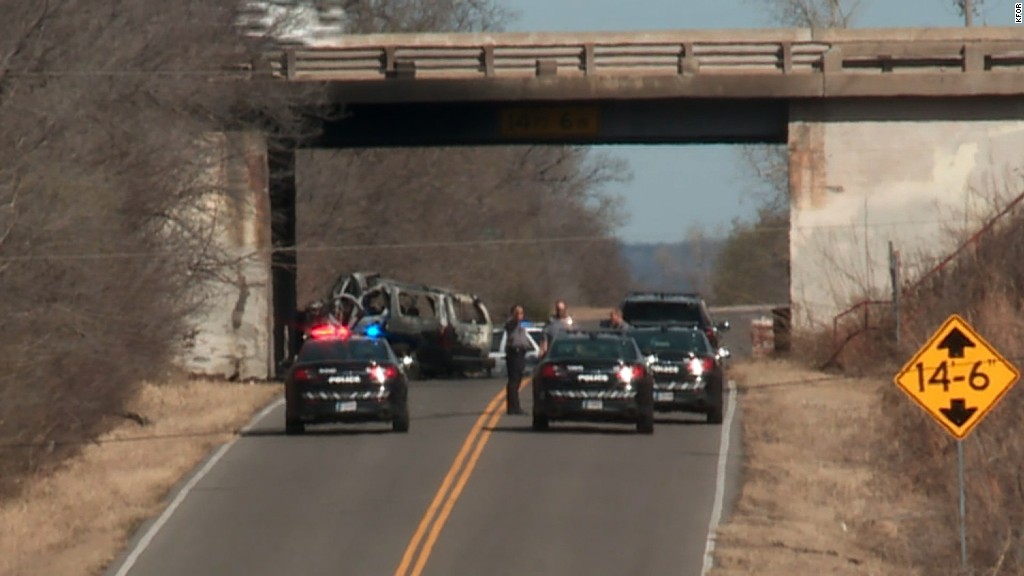 Former Chesapeake Energy CEO Aubrey McClendon, a pioneer of America's recent energy boom, died in a fiery car crash on Wednesday, one day after being indicted by a federal grand jury.
McClendon, 56, was driving alone and traveling very fast when his car "drove straight into" an overpass wall, according to the Oklahoma City Police Department. His 2013 Chevy Tahoe was immediately engulfed in flames and investigators concluded he was not wearing a seatbelt.
"There was plenty of opportunity for him to correct and get back on the road but that did not happen," Captain Paco Balderrama of the Oklahoma City police said at a press conference.
McClendon was considered by many as one of the leaders of the U.S. shale oil and natural gas revolution that has transformed the global energy landscape. He founded Chesapeake (CHK) in 1989 and turned the company into a powerhouse.
However, McClendon's 24-year reign at Chesapeake was marred by tumult and he resigned amid legal scrutiny in 2013. He was ousted from the company after it was revealed he was bankrolling a lavish lifestyle with more than $1 billion in loans backed by a personal stake in the company's wells.
McClendon was best known in Oklahoma City as part-owner of the NBA's Oklahoma Thunder.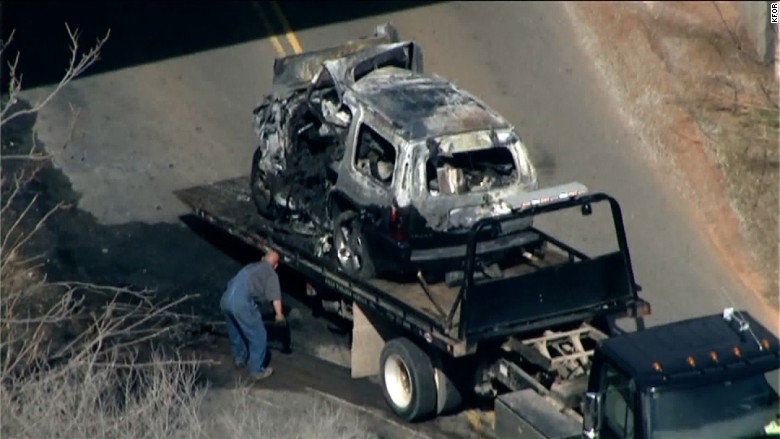 Related: Feds indict former Chesapeake Energy CEO
McClendon was indicted late Tuesday for allegedly conspiring to rig the price of oil and natural gas leases in Oklahoma. The Department of Justice accused him of orchestrating a conspiracy that spanned 2007 until 2012.
The Department of Justice accused McClendon of abusing his power by orchestrating a "conspiracy" that squeezed oil and natural gas leaseholders in Oklahoma. The companies involved in the alleged scheme conspired to not bid against each other for the leases, violating laws that mandate competitive bidding, the DOJ indictment alleged.
McClendon denied the charges against him, calling them "wrong and unprecedented."
"I have been singled out as the only person in the oil and gas industry in over 110 years since the Sherman Act became law to have been accused of this crime in relation to joint bidding on leasehold," he said in a statement.
After learning of his death, the DOJ said in a statement that it's "saddened" to hear about McClendon's death and offered condolences to his family and loved ones.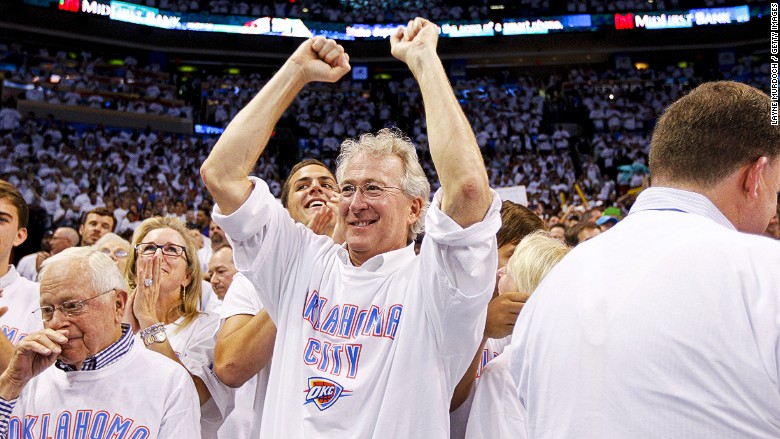 Chesapeake said it's "deeply saddened" by the death of its founder.
"Our thoughts and prayers are with the McClendon family during this difficult time," the company said in a statement.
Chesapeake has become something of a proxy for the boom-and-bust nature of the shale oil and natural gas industry. Its stock peaked at $70 in 2008 but today is worth just $3.40 as energy prices have crashed. Chesapeake was even forced to recently deny bankruptcy rumors.
Those who knew McClendon praised his role in the industry.
Billionaire oil tycoon T. Boone Pickens praised McClendon as a "major player in the leading the stunning energy renaissance in America."
"No individual is without flaws, but his impact on American energy will be long-lasting," Pickens said in a statement.
McClendon was also a major force in the Oklahoma City region. Not only was he a part-owner of the beloved Thunder, but he supported local charities, schools and universities.
Oklahoma Thunder Chairman Clayton Bennett said in a statement that he was "overcome with grief."
"Aubrey McClendon was a visionary community leader, a trusted business partner and a passionate member of the Thunder family," Bennett said in a statement.
Oklahoma Governor Mary Fallin said in a statement that McClendon "will be remembered for his innovations in the oil and natural gas industry, his civic generosity and being a driving force to help grow economic opportunities for Oklahoma City. He was a visionary who raised the profile of Oklahoma."
--CNNMoney's Robert Mclean contributed to this report.