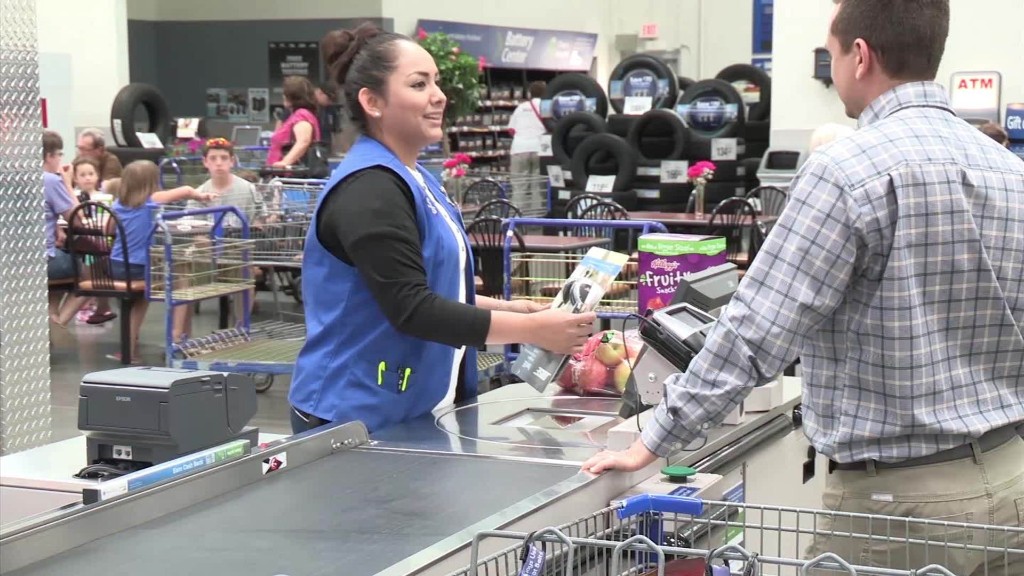 Applying for an entry-level job at Costco just got more appealing.
Costco (COST) said Thursday that it will raise its minimum wage for existing and new entry level workers to $13 or $13.50 an hour -- beginning in March.
It's the first time in nine years that Costco has raised its minimum wage, CFO Richard Galanti said during an analyst call. Previously, the rate was $11.50 or $12 an hour.
"We think this will help, and it's important to do," Galanti added. "We want to be the premium at all levels. ... And frankly in some markets, this is a physical challenging, a physically challenging job. You're on your feet, you're lifting cases, you're pushing carts at these entry level jobs. And so we thought it was time to do it."
Costco's highest paid workers make around $22.50 an hour. According to Galanti, it takes a full-time worker about four years to reach this rate.
Employees at the top of the pay scale will receive a 2.5% raise this year. Many Costco employees also receive health benefits and pension plans.
Costco employs 205,00 people with 117,000 full-time workers and 88,000 part-time employees.
Related: $10.10 minimum wage struck down in Birmingham, Alabama
Costco is one of the country's largest retailers -- second only to Walmart (WMT), which has also recently raised wages.
Earlier this month, Walmart gave 1.2 million employees a raise from $9 an hour to $10. It was part of a two-step increase announced last year.
But these raises don't come cheap -- they cost the company $1.5 billion this year and $1.2 billion last year.
Minimum wage hikes have recently been instituted by retailers, cities and states across the country. And, movements such as the "Fight for $15" have put pressure on companies and municipalities to institute a living wage.
On Wednesday, Costco reported an 8.7% drop in quarterly earnings and a 4% increase in same-store sales.
Costco also reported an overall increase in cardholders from 82.7 million to 84 million.
The company said it plans to open 30 new warehouses this year -- up from 2015. This last revelation comes as companies are shuttering stores nationwide. Walmart announced in January that it will close 269 stores around the world -- 154 of those are in the U.S.