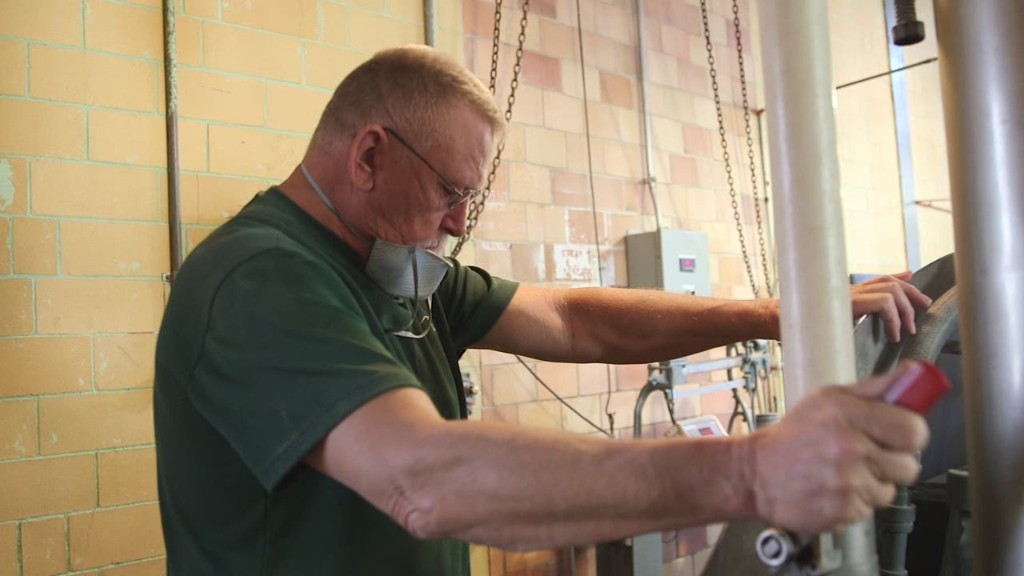 Bottoms up! Whisky lovers are draining the world's supply of old single malt Scotch.
Thirst for the liquor is booming around the world -- from the U.S. to developing countries like China -- pushing prices of older vintages through the roof, attracting savvy investors hoping to cash in and forcing distilleries to scramble to meet demand.
"The shortage of old and rare single malt ... has already started, and it's going to get worse," said Rickesh Kishnani, who launched the world's first whisky investment fund.
The problem is that age-labeled single malt Scotch has always been, by design, a limited commodity. Distillers produce a set amount in a given year with pretty much zero visibility about what demand will be like when the bottles start hitting venerable ages.
The industry woke up to the current boom too late. In the late 1980s, many distilleries were going out of business, and just a decade ago, Scotch exports were stagnating.
More capacity is being added now, but the bad news for whisky drinkers is the shortage could last another 10 to 15 years, experts say.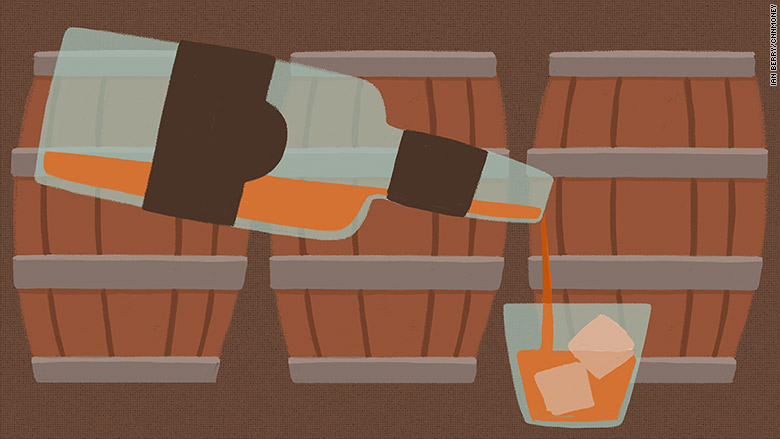 Related: Drink up! Whisky investing brings huge returns
Asia finds its love for Scotch
Enthusiasm for single malt Scotch -- whisky made from the product of a single distillery rather than a blend -- continues to surge. In the U.S., annual sales nearly tripled between 2002 and 2015, according to the Distilled Spirits Council of the United States.
Global single malt exports jumped 159% between 2004 and 2014, according to the Scotch Whisky Association. Asia now accounts for one-fifth of all Scotch exports, buying up a quarter of a billion bottles a year.
"In China, everybody is talking about it," said Stephen Notman of the Whisky Corporation, a whisky investment firm. "Nobody thought in a million years that there would be a market there for 30-, 40-year-old whisky."
The world's most expensive Scotch was sold in Hong Kong: a large crystal decanter holding Macallan "M" whisky went for a whopping $628,205 at a Sotheby's auction in 2014.
Related: Japan rivals Scotland in race for best whisky
Pumping out more whisky
To combat the single malt drought, some distillers are ramping up production.
"We are currently working at full capacity -- seven days a week, 24 hours a day," said Charlie Whitfield, a brand manager for Macallan. "We just need to be patient and allow those casks to work their magic."
By early 2018, Macallan, one of the world's most popular Scotch brands, will have a second distillery online. But it won't be releasing bottles immediately -- by law, all Scotch whisky must be aged for a minimum of three years.
In recent years, brands including Macallan, Highland Park and Oban have also started rushing out bottles whose labels don't mention the whisky's age.
It's yet another way to help offset the strain on supply, as it gives Macallan the ability to release the best whiskies at its disposal rather than waiting years to put out more, Whitfield said.
Related: The world's most expensive whisky
Getting rich off the single malt drought
Meanwhile, prices are skyrocketing for older whiskies.
For example, a Black Bowmore whisky aged for 30 years before its 1994 release initially went on sale for $110 a bottle. But it now easily goes at auction for $7,000, said Notman.
The Investment Grade Scotch Whisky Index, which tracks auction prices, climbed 14% last year, beating other traditional assets. Gold tumbled more than 10% over the same period, while the S&P 500 was little changed.
Kishnani's whisky fund in Hong Kong, an ever-growing collection of 7,500 bottles, has increased 26% in value since it started in 2014. The fund also includes older Japanese whiskies, which are similarly spiking in value. "Silent stills," whiskies from closed-down distilleries, like Karuizawa, are doing exceptionally well, as stocks are even more limited.
With more supply on the way, prices will eventually peak in the years to come, said David Wainwright, who owns a wine and spirits advisory firm.
But for now, "there's still plenty of mileage left out there," he said. "Single malt Scotch prices definitely still have further to go."