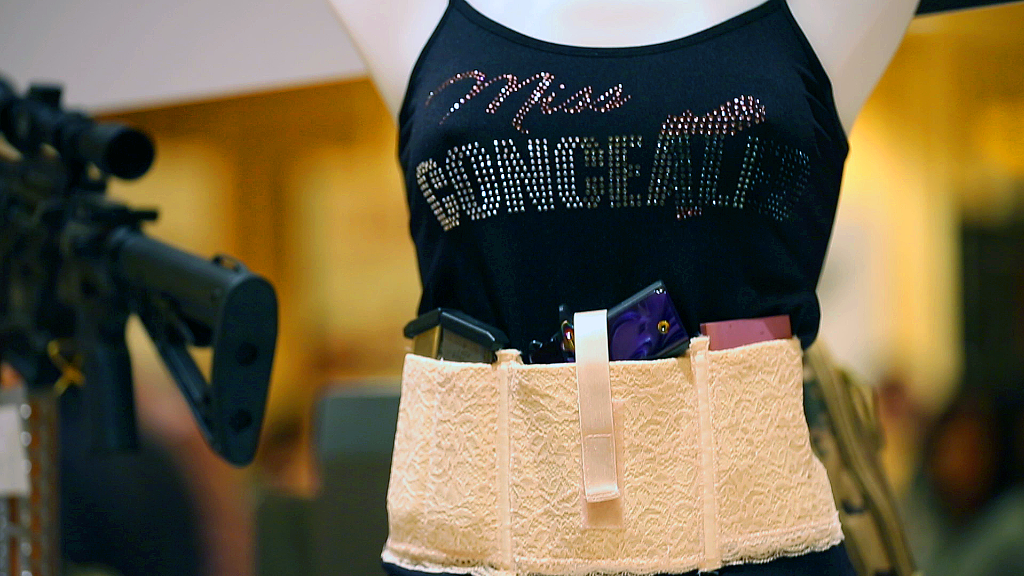 Smith & Wesson sales surged during the same quarter as the San Bernardino mass shooting. Sales of handguns used in self defense were a particular standout.
The gunmaker reported an increase of 61.5% in the three months that ended January 31, compared to the same period the year before. Profits also increased dramatically.
Smith & Wesson's financial performance bears out a pattern: Gun sales time and again jump following mass shootings and other high-profile incidents of violent crime -- and the specter of gun control that often follows.
On December 2, 14 people were gunned down in San Bernardino, California. A month later, President Obama announced a series of new executive actions intended to address gun violence.
"Smaller handguns designed for concealed carry and personal protection are still very, very popular with the consumer here in the U.S.," Smith & Wesson (SWHC) CEO James Debney said Thursday night in a conference call with industry experts.
Debney said handgun sales at Smith & Wesson (SWHC) have been greatly outpacing rifles and accounted for 75% of all gun sales in the quarter. He attributed this to the "long-term trend toward personal protection."
Related: Drones armed with guns and flamethrowers face ban
The pistols selling well are compact models popular with people who carry concealed weapons. He said gun inventory with distributors is low and the company is planning to ramp up production.
Overall, gun sales have been booming. 2015 was a record year for FBI background checks, which are conducted for every sale from a federally licensed dealer.
December, the month of the San Bernardino terrorist attack, was the biggest month ever for background checks, which have remained strong in 2016.
Two assault rifles, including a Smith & Wesson M&P 15, were used at San Bernardino. Gun control legislation often targets assault rifles, due to their frequent use in mass shootings, including the massacre at Sandy Hook Elementary in Newtown, Connecticut, in 2012.
Various states have imposed restrictions on the military-style semiautomatic rifles, and high capacity magazines have been banned in eight states.
Obama's executive actions are less potent than the state restrictions, serving primarily to bolster enforcement of existing gun control laws and background checks. But they seem to have driven gun sales all the same, and were fiercely criticized by the NRA.