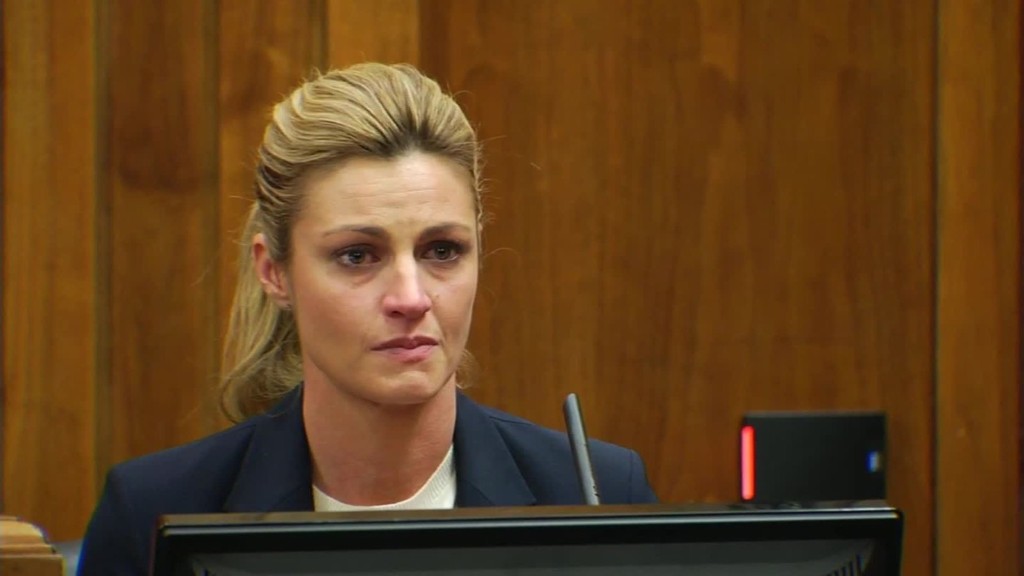 "You don't really realize how long four minutes is until it's your naked body."
An emotional Erin Andrews made that statement last week while testifying in her $75 million civil suit over a nude video of her that was posted online. The jury is set to begin deliberations on Monday.
The video at the center of the trial was taken at a Nashville Marriott in 2008 by her stalker, Michael Barrett. Andrews discovered its existence online in 2009 and was severely disturbed by it.
"It's on the Internet now... It's going to be on the Internet until I die," Andrews said in her testimony.
Since the trial started on February 23, the video has consistently been one of the top searched items on Google and can still be found on various porn sites.
But why is it still available online -- seven years after Andrews first discovered it?
Related: Help for 'revenge porn' victims
Google (GOOG) didn't respond to requests for comment, but it has taken steps to remove non-consensual videos from its search results and from YouTube.
In June 2015, Google announced a new policy allowing victims of cyber exploitation to request the removal of images and videos that have been posted without their consent.
But it's not a perfect fix.
Carrie Goldberg, an Internet privacy and sexual consent attorney, said it's nearly impossible to remove all traces of a video once it's been posted to the Internet.
"Even if you were able to remove it from every site, anyone who has seen it and downloaded a copy to their computer can re-upload it at any time," Goldberg said. "It's like whack-a-mole, but even more cancerous than that."
Goldberg, who also works with the Cyber Civil Rights Initiative, said that "with a high profile person, the effects are amplified."
There have been more than 300 million searches for the video and it's been viewed about 17 million times.
Andrews and her lawyers have emphasized this in her suit against Barrett and the owner and management company of the Nashville Marriott.
Related: Revenge porn could get you two years in jail in England
Attorney Elisa D'Amico co-founded the Cyber Civil Rights Legal Project as a pro bono initiative through her firm, K&L Gates.
She said obtaining the copyright to videos and photos that have been posted online without consent can help victims get them taken down.
"Sites are pretty responsive and in fact many 'revenge porn' sites actually do respond to requests to take down the material," D'Amico said.
Andrews said in a 2010 GMA interview that she obtained the copyright to the video. But, even with that, her lawyers and law enforcement will never be able to get if off completely.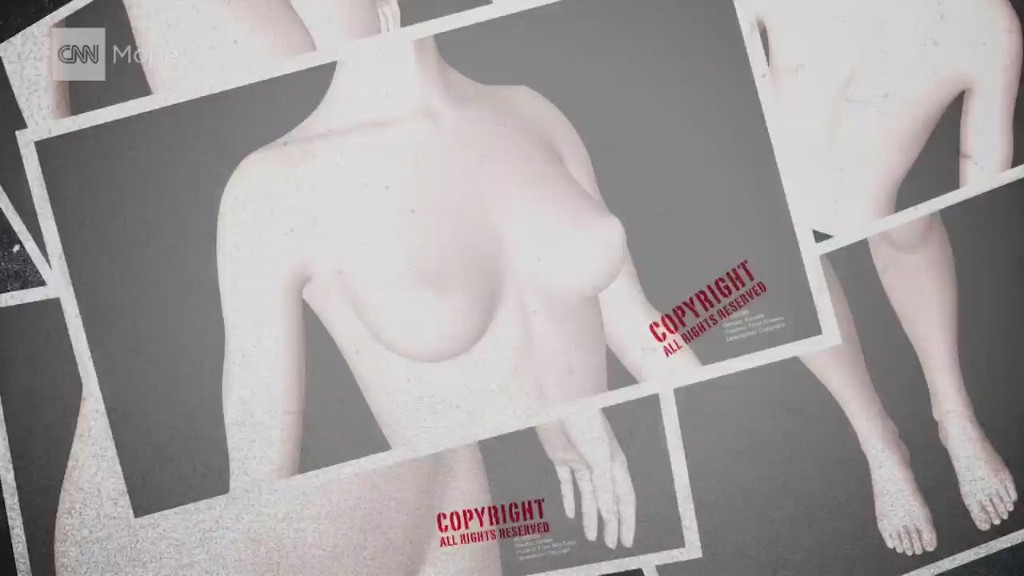 D'Amico said many times people who post nude photos or videos of others go to jail for related crimes, such as cyberstalking or sexual harassment.
This is true in Andrews' case. Barrett was sentenced to 2.5 years in prison for interstate stalking -- not for posting the videos on the internet.
Barrett was able to film Andrews while she was nude by manipulating the peephole on her hotel room door.
In her civil lawsuit, Andrews alleges that the owner and management company of the Nashville Marriott were negligent.
According to Andrews' attorneys, Barrett was told by hotel staff which room she was staying in and asked to be put in the room next to hers.
The hotel companies said during the trial that the video was completely Barrett's fault and that he claimed sole responsibility for obtaining Andrews' name.