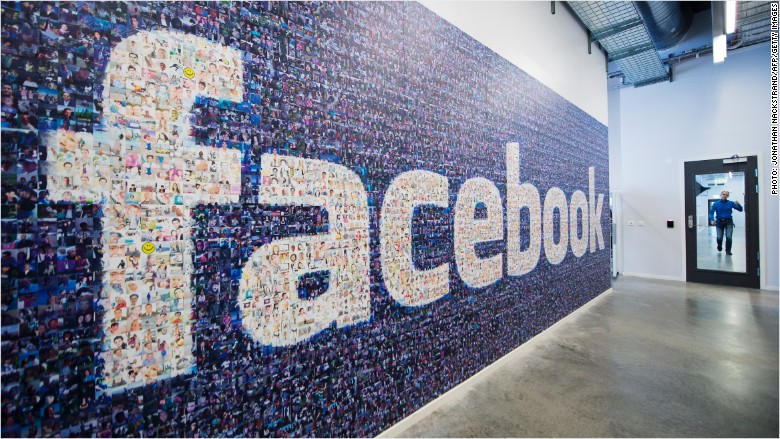 Facebook seriously wants to live-stream NFL games.
The company is in the mix for the league's "Thursday Night Football" package.
Dan Rose, Facebook's vice president of partnerships, essentially confirmed that the company is bidding for the package during an interview with Variety.
"We'll see" if Facebook (FB) succeeds in the bidding war, he told Variety.
Amazon (AMZN), Verizon (VZ), and other streaming video heavyweights are also interested in what the NFL has to offer: High-quality programming, but for a high price.
Last month CBS and NBC agreed to pay roughly $450 million combined each year for the next two years of "Thursday Night Football" on TV.
The rights to live-stream the Thursday games are being sold separately. And the digital talks are taking longer.
Rose didn't share many other details with Variety.
But he said "there's a lot of interesting things we can do with sports. If you think about how people engage on Facebook today, it's not really around watching three hours of video."
That could mean complementary live streams before, during or after games, not the typical live play-by-play signal from a broadcaster.
Related: Facebook launches new hub for sports fans
Facebook's talks with the NFL are the latest sign of the social network's significant push into live video. There is little doubt that the future of Facebook is video, some of it delivered live, putting the company into closer competition with traditional television networks.
"We're talking to a lot of folks about live," Rose told Variety. "There are a ton of types of content that can fit under this format."
Facebook began publicly testing its Facebook Live technology last summer. It has gradually expanded the service since then, and it is now "offering to pay talent to commit to regular broadcasts," Variety reported.
The openness to paying -- celebrities, at least, and potentially the NFL -- is a new tactic on Facebook's part.
Re/code reported last week that the company "is interested" in the Thursday night games.