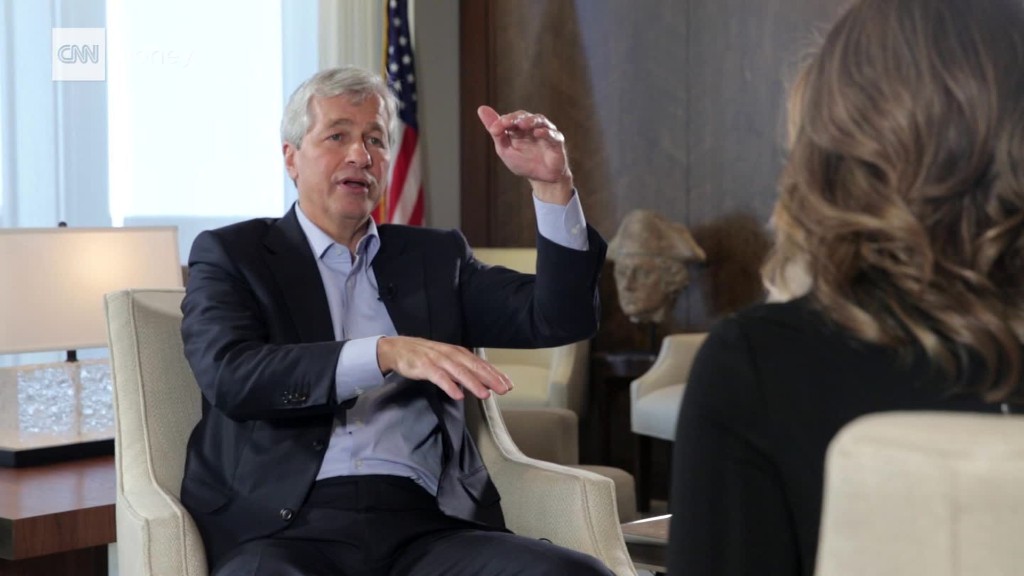 It's still raining benjamins at Wall Street banks on bonus day.
The average bonus for Wall Street employees in New York City was $146,200 last year, down 9% from the payday in 2014, according to the city's comptroller, Thomas DiNapoli. Altogether, employees on Wall Street made $25 billion just on bonus day.
Bonuses have declined for two straight years and they're way down from the peak in 2006 when brokers and traders got paid an average of $191,000.
Still, Wall Street bonuses have skyrocketed over the last 30 years, a fact that repeatedly comes up in discussions on income inequality. Back in 1986, the average bonus was $14,120. Even when you adjust for inflation, it adds up to $30,522 in today's dollars, according to the U.S. Labor Department. Essentially, Wall Street bonuses are nearly five times bigger today than they were in 1986.
Related: Big banks brace for oil loans to implode
DiNapoli noted that the latest bonus decline reflected a "challenging" year on Wall Street. Fears of a China slowdown, the sharp decline in oil prices and the constant debate about the Federal Reserve's rate hike gripped markets. The S&P 500 was essentially flat for 2015 after gaining 11% in 2014.
Despite falling bonuses, youngsters seem still giddy to get a job on Wall Street: employment increased for the second straight year at New York City firms, which added 4,500 jobs last year. The Wall Street crowd in the city totals 172,400 workers.
But Wall Street's trading floors still aren't as busy as they once were: the securities industry in New York is 8% smaller today than it was before the financial crisis, DiNapoli said in a statement.