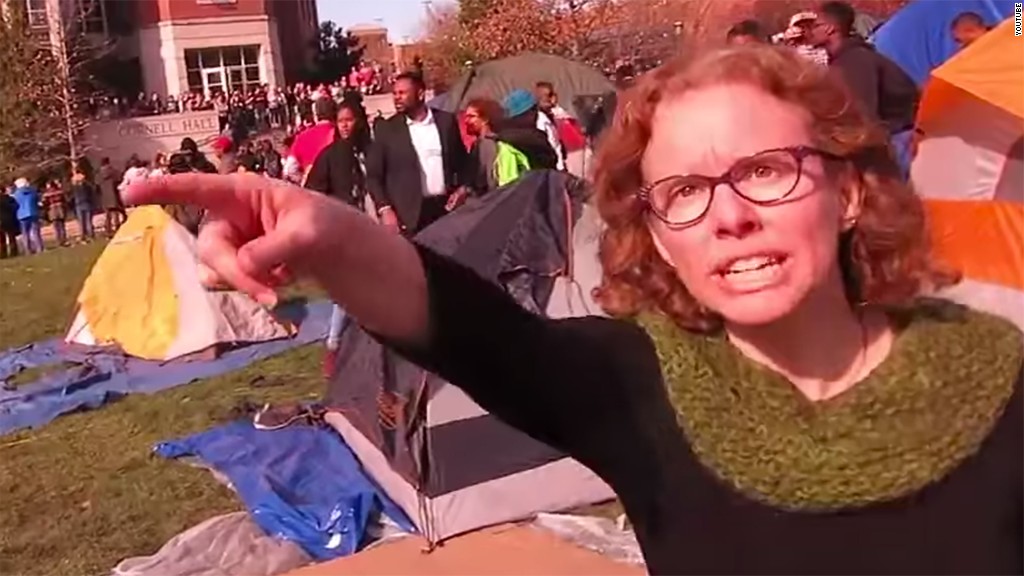 Melissa Click appealed the decision and is now getting support from the American Association for University Professors.
The AAUP announced Monday that it would be investigating Click's firing.
Click, an assistant professor of communications, said she was pleased by the news. She maintains that she was fired without due process when the university's Board of Curators "overstepped their authority."
According to a university spokesperson, Click was fired for failing to meet the standards expected of faculty members.
Related: Melissa Click, Missouri professor filmed for asking for 'muscle,' is fired
The incident occurred during a student protest on campus over racism in the fall of 2015. Click was recorded confronting a video journalist and blocking his way.
"Hey, who wants to help me get this reporter out of here?" Click was caught saying. "I need some muscle over here."
The video went viral and Click has been charged with third-degree assault for the altercation.
In her statement, Click said she had apologized for her behavior but would not apologize for her "support of black students who experience racism at the University of Missouri."
"In their decision to terminate my employment, the Curators bowed to conservative voices that seek to tarnish my stellar 12-year record at MU," Click said. "[T]he Curators are punishing me for standing with students who have drawn attention to the issue of overt racism at the University of Missouri."